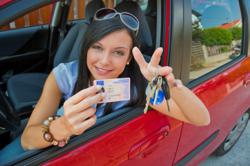 Have a Repayment Plan, Negotiate the Lowest 30 Day Fee, and Get the Fair Market Value for Your Pawn Transaction
Atlanta, Georgia (PRWEB) June 30, 2013
Georgia Title Pawn Lenders are a dime a dozen offering Title Pawn Loans to Georgia residents in need of fast and affordable access to large cash loans. There are not many States in the Country that these simple interest loans are available. So the obvious question is "are these Georgia Title Pawn Loans a good deal for the consumer?"
In years past the Georgia Title Pawn Loan market severely favored the Title Pawn Loan Broker. The State of Georgia allows Georgia Title Pawn lenders to make cash loans against a Georgia Title to a motor vehicle at what is at first glance easily considered outrageous annual percentage rates. But that's only a portion of the entire picture. Georgia Title Pawn Loans were never meant to be long term traditional auto loans. They were and currently are meant to be "Short Term Loans" to responsible individuals in need of large cash sums quickly. Let's face it, if you cant get $5,000 from family or friends and you have an emergency requiring that kind of cash, where would you get it?
If your a Georgia resident, with a Georgia registered vehicle, then you could possibly get it from a Georgia Title Pawn Loan lender. These Title Pawn Loans are 30 day loans that can be renewed for additional 30 day periods. There is a "Fee" for the 30 day period and believe it or not the increasingly competitive Georgia Title Pawn Loan market is starting to lean towards the consumer! For instance, Online Pawn Shop giant ePawnMarket.com (based in Atlanta, Georgia) claims to offer 30 day Georgia Title Pawn Loans at a 2.99% fee on qualifying vehicles. That means that the fee for borrowing a thousand dollars for 30 days can be as low as $29.90.
Let's be real! If you were to not pay the principle back for a year then even this incredibly low Georgia Title Pawn Loan fee adds up to 35.88% APR! However, if you use this money and this simple loan responsibly then for around 60 bucks you could borrow one thousand dollars for two months until you could pay it back. So the answer to our question is two fold. Georgia Title Pawn Loans can be a good deal for the consumer but only if the consumer has a method of paying the principle and the fee back to the lender within a month or two. Dan Delnoce (Director of Marketing and Sales) at ePawnMarket.com says "We promote accountability and responsible lending as well as borrowing. Our Online Pawn Shop has the funding and infrastructure to offer the best deal to Georgia Title Pawn Loan consumers. We go as far as to BEAT any legitimate offer made by any competitor."
If you find yourself in need of a large sum of cash then a Georgia Title Pawn Loan could be a "real" option no matter your income level or financial standing. But, do your homework. There are risks associated with these types of loans and don't be naive. These are risky loans for the Georgia Title Loan Lenders as well as for you the consumer. If you can not pay the principle back to the lender then your physical vehicle will settle the outstanding pawn transaction. What that means is that you need to have a repayment plan in place, you need to negotiate for the lowest 30 day fee available to you, and you need to receive a fair market value for your pawn transaction. Don't run right into the first Title Pawn location you see. Do your research and even check into the convenient online pawn shop options like ePawnMarket.com.