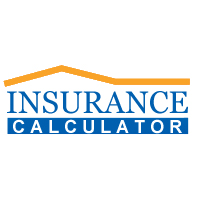 Atlanta, GA (PRWEB) October 28, 2012
Insurance Calculator Inc., America's leading auto insurance provider, aims to help drivers in Georgia save more on auto insurance. The company releases a free auto insurance guide accessible online at InsuranceCalculator.net listing the top rated auto insurance providers in Georgia. "If you are residing in the state of Georgia, or planning to move to the state, the guide will be a good reference for you regarding to how to apply, renew, or exchange for permits," said Stephanie Vettaikam, VP of Marketing of Insurance Calculator Inc. "Whether if you plan to drive a car, ride a bike, or operate a commercial vehicle, the guide contains all the critical information one needs to know with repsect to the state's rules and regulations on auto insurance."
Insurance Calculator Inc. evaluates insurance providers not just on competitive pricing, but also on the claim process, customer service, and the filing process as well as the company's reputation and financial stability. "We don't just work with any insurance provider; we only work with the best," Stephanie added.
Residents of Georgia can utilize InsuranceCalculator.net and its free quotes comparison tool to find and compare quotes on multiple auto insurance products including, but not limited to, car, truck, RV, ATV, classic car, antique car, collector car, commercial vehicle, and military car insurance. "Simply select the type of insurance you need and enter your ZIP code. Quotes from eligible providers in your area will be provided to you on screen in a matter of seconds," said Stephanie. "At Insurance Calculator Inc., we aim to help consumers save both time and money; we have designed our services to work around that common goal."
Insurance Calculator Inc. now provides state-wide service coverage on auto insurance in Georgia. The company is also hiring web content writer to contribute to the company's official blog.
For more information, visit: Auto Insurance in Georgia