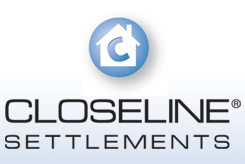 Closeline will continue to service the entire state of Georgia and fund and disburse settlement proceeds through our Atlanta office.
Rockville, MD (PRWEB) July 10, 2012
New legislation in Georgia, effective on July 1, specifies that only a lender or an active member of the State Bar of Georgia may conduct a residential real estate closing and disburse the closing proceeds as Settlement Agent. This presents challenges for many title companies that are only licensed in Georgia and contract attorneys as needed for closings. Bell & Liss, LLC, a Closeline family company, is a law firm that has operated in Georgia for 15 years. In addition, Closeline Settlements, a nationwide title company that services more than 40 states, has a full-service branch office located in Atlanta staffed with local attorneys.
"This new legislation will not interrupt our business or level of service in any way," says Michael Bell, Principal at Closeline Settlements. "We have had a law office staffed with attorneys in Atlanta for many years. Additionally, we can fund and have centralized disbursement capabilities through our GA IOLTA account at our Atlanta office."
This new legislation applies to all purchase money and refinance transactions for residential real estate. According to the amendment, violations by any entity will be liable for damages of the suffering party's loss and will also be guilty of a misdemeanor.
"It is going to be very difficult and expensive for title companies without a true Georgia presence to facilitate these transactions under this new legislation," says Bell. "Besides our branch office, we have a network of attorneys throughout Georgia offering statewide closing coverage. Closeline will continue to service the entire state of Georgia and fund and disburse settlement proceeds through our Atlanta office."