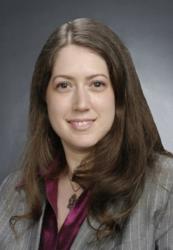 Because it is unbiased and peer-reviewed it is so rewarding to be selected because our competitors are the ones who rank us in the top.
Atlanta, GA (PRWEB) September 28, 2011
Atlanta Immigration Law Firm, Siskind Susser, has been selected as a first-tier best law firms in America in the specialty of Immigration Law for the Best Lawyers in America 2011-2012 Edition. This honor puts Siskind Susser as one of the top immigration law firms in America.
Karen Weinstock, Atlanta immigration lawyer and the managing attorney of the Atlanta Immigration Law Firm has been selected as one of The Best Lawyers in America in Immigration law for its 2012 Edition. She has been previously selected to The Best Lawyers in America 2010 and 2011 in the specialty of Immigration Law. Some of the firm's other attorneys have also been selected for this honor.
Best Lawyers is one of the oldest and most respected peer-reviewed publications in the legal profession, a part of U.S. News & World Report. For nearly three decades, Best Lawyers has been regarded by both the legal profession and the public as the definitive guide to legal excellence in the United States.
"This is such a great honor for me and for my firm", said the Georgia immigration attorney Karen Weinstock. "It is pleasing to know that all our hard work for our clients and for our profession is being appreciated by our colleagues," added the Atlanta immigration lawyer.
Selection to Best Lawyers is based on an exhaustive and rigorous peer-review survey (comprising more than 3.9 million confidential evaluations by fellow top attorneys) and because no fee or purchase is required to be listed, inclusion in Best Lawyers is rightly considered a singular honor. Best Lawyers' annual publication has been described by The American Lawyer as "the most respected referral list of attorneys in practice."
Best Lawyers listings also reach a broader and more important audience than any other lawyer-rating publication. Internationally, more than 10,000,000 individuals view the information of Best Lawyers. More than 30,000 general counsel in the U.S. and an additional 55,000 leading lawyers around the globe receive the publication, part of the U.S.News & World Report. More than 16 million readers see the lists in dozens of city and regional publications in the U.S. including The Washington Post, The Los Angeles Times, and New York Magazine.
"Because it is unbiased and peer-reviewed it is so rewarding to be selected because our competitors are the ones who rank us in the top," concluded the Georgia immigration attorney.
Press release optimization services provided by Atlanta SEO Company Vayu Media. Vayu Media offers customized search engine optimization strategies to domestic and international companies.
About Siskind Susser:
Siskind Susser is one of the largest immigration law firms in North America and its Atlanta Immigration attorneys, a part of the Atlanta immigration law firm have experience handling all aspects of American immigration and nationality law. Our Atlanta immigration lawyers provide consultations to corporations and individuals on immigration law issues and represent clients before the U.S. government. We are committed to providing quality and efficient service, and are one of the top ranking U.S. immigration law firms.
###