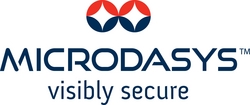 The GeoShield technology is unique and enables corporate and government customers to enforce security policies based on the actual geographic location of a server
Las Vegas, NV (PRWEB) November 24, 2010
The newly formed partnership provides all SecureGUARD Microsoft Forefront appliances with a pre-installed version of Microdasys' GeoShield for Forefront. The additional security level offers far reaching protection from data theft, phishing and online fraud from countries and regions that are considered high risk. SecureGUARD Forefront customers can now gain visibility into the origin and destination of the data that enter and leave the enterprise network.
"The GeoShield technology is unique and enables corporate and government customers to enforce security policies based on the actual geographic location of a server," said Oliver Ott, General Manager of Microdasys Europe GmbH. "Only connections to countries and regions where a company does have an actual business interest are allowed. The result is a drastic reduction of exposure to the dangers of botnets, hidden iFrame redirections or malicious activity of employees."
Administrators can craft a geo policy that also allows for exceptions from the rule. The exception handling capabilities include customizable splash screens that warn the user before connecting to a specific country or region or block the connection altogether. In addition, exceptions can be made based on specific domains or IP addresses and therefore allow business relevant connections to servers that are based within an otherwise blocked country.
The recent attacks through infiltrated banner ads and malicious iFrame redirections from compromised web sites, which silently install malware from offshore hosts, confirm the necessity to employ security policies that take geographical location into consideration.
"SecureGUARD is a strong, market leading technology partner, able to quickly react to any enterprise security challenge. This partnership and our GeoShield Location Aware Security software is designed to increase the productivity and robust security of Forefront infrastructures" added Oliver Ott.
About Microdasys
Microdasys™ is a fast-growth internet security company, founded in 2002, by recognized and successful IT security experts. As pioneers in scanning encrypted (SSL/HTTPS) web traffic, Microdasys was first-to-market with SCIP™ SSL Content Proxy; Microdasys™ completes your Internet security solution through total visibility into your Web content and data origin, and uncovers all threats hidden by SSL and XML encryption. Microdasys' advanced solutions are offered through a worldwide network of distributors and resellers. microdasys.com
About SecureGUARD
SecureGUARD GmbH is one of the leading European manufacturers of high-quality integrated security solutions with headquarters in Linz, Austria. Its long years of experience in the development and production of appliances focusing on the security field have allowed a wide range of security hardware solutions to be developed.
All appliances, from small low-maintenance, low-noise branch office appliances to high-performance, high-redundancy units with 8 CPU kernels, have the same SecureGUARD functions.
###