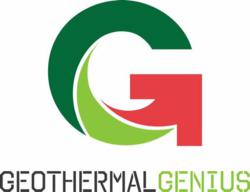 Residential geothermal systems work; they can save thousands of dollars per year. If as many homeowners crunched the numbers on geo as they do with solar, look out heating oil companies!
Pittsburgh, PA (PRWEB) September 13, 2011
Yes, dirt. The ground beneath your feet is being used by millions to heat and air condition their homes. Geothermal heating and cooling is highly efficient, costs little to operate, and can save homeowners thousands. Interestingly enough, the majority of people have never heard of it.
In fact, only two out of every ten Americans are even familiar with the concept of geothermal heat pumps. Why is this the case? Well, it's underground - literally. Everyone knows about solar panels, but very few have been exposed to the option of geothermal. It is not a "new" technology, either. In fact, in some European countries (like Sweden and Switzerland), the majority of homes employ it. The issue, obviously, is public awareness.
Attacking this public awareness dilemma is the team at GeothermalGenius.org, who recently launched a new version of their educational website that informs homeowners about geo. The site functions to provide viewers with a comprehensive understanding of the geothermal industry, while incorporating a myriad of features to enhance both the user's online experience and grasp of the possibilities that geothermal dictates on a personal level. Bridging the gap between homeowner and geothermal contractor, the site envelops in its content the answers to many of the questions posed by the dubious homeowner. Individuals are able to calculate potential costs, generate ballpark savings estimates, and connect directly with geothermal experts before making any lifestyle or financial commitments. The result is a homeowner who is able to make the best choice from all of his or her viable options - a choice that is not always geothermal, but, more often than not, is.
With geothermal installations on the rise (over the past few years), it is clear that there has never been a more ideal time to consider the technology. As the price of fuel increases for mundane heating methods, the government is offering a 30% Federal Tax Credit to those who install a geothermal heat pump through 2016. On top of this federal mandate, there are many state-specific incentives that only strengthen the financial argument for geothermal.
Most evidently the greenest of heating and cooling methodologies, geothermal can also be a great investment. For instance, one family in Pennsylvania will avoid paying at least $55,000 to the propane company over the life of their system since they switched to geothermal. The best candidates for geothermal are either building a new home or currently burning heating oil or propane. In most cases, the switch is an easy financial decision. Says Joshua Kresge, founder of GeothermalGenius.org, "Residential geothermal systems work; they can save thousands of dollars per year. If as many homeowners crunched the numbers on geo as they do with solar, look out heating oil companies!".
From its humble beginnings at a Carnegie Mellon University business competition, GeothermalGenius.org has grown to one of the most highly frequented geothermal resources on the web. Its purpose is not only to provide accurate information, but to raise public awareness through creative campaigns. For example, homeowners with geothermal can win free electricity bill compensation by sharing their story with their local community on the national geothermal testimonials map. The site is also supported by industry brands like GeoSystems, in addition to hundreds of installation contractors.
As is stressed throughout content of the website, the technology has the potential to be the standard in homes across North America. Geothermal heating and cooling saves energy, money, the environment and creates jobs. It's a value creating technology that is starting to gain serious traction in the market. Before your furnace or air conditioner needs replacement, consider switching to geothermal. You'll be glad you did.
###