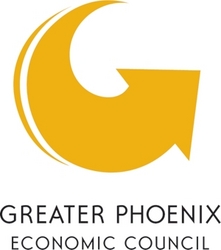 We see these types of companies being key to our long term economic sustainability. Locallife's decision to locate its U.S. headquarters at SkySong affirms that we are headed in the right direction and we are excited to have them as part of our business community.
Phoenix, Arizona (Vocus) March 26, 2008
As part of its international expansion strategy, Locallife, one of the United Kingdom's (U.K.) largest providers of local information to major search engines and the highest ranked local search directory, is establishing a U.S. headquarters operation at SkySong, a global business and innovation center, in Scottsdale, Arizona. Over the next one to three years, Locallife will hire 1,000 employees in web design, administration, sales and management.
As a leading information communication technologies firm, Locallife is looking to expand its concept nationally via a franchise model. The company will manage and support franchise operations across the country, in addition to the company-owned locations, from Greater Phoenix. With more than 2,000 planned U.S. Locallife directory websites, the company's regional presence should grow to more than 4,000 employees over the next five-years. The strategic selection of SkySong for research and development opportunities with Arizona State University (ASU) will support the company's technology and growth plans.
"International interest in Greater Phoenix is escalating, and the addition of Locallife to the dynamic portfolio of companies at SkySong is a major foreign direct investment win," said Barry Broome, Greater Phoenix Economic Council (GPEC) president and CEO. "The region's technology workforce will catalyze Locallife's aggressive business model, and the company will benefit from developing partnerships with ASU on intellectual property."
"GPEC made the process of expanding across the Pond as smooth as possible," said Tony Martin, Locallife Holdings Chairman. "Not only did they open doors for us with local businesses and introduce us to our partners at Arizona State University, they also gave us the red carpet treatment - in fact they've made us feel like royalty."
Locallife's selection of Scottsdale represents significant foreign direct investment with the creation of up to 1,000 jobs to the region and also symbolizes a win for the Arizona Global Network and its efforts to attract technology-based, innovation-driven jobs that pay higher wages than the market average.
"Locallife is one of many new foreign-owned companies looking seriously at capital investments in Arizona thanks to the focused partnership on foreign direct investment," said Jan Lesher, Arizona Department of Commerce Director. "This is more proof that the investment in FDI efforts translates into near term investment opportunities for the state – in such a short time we have been able to achieve so much more than we have in the past."
Intrigued by the entrepreneurial activities of ASU and its desire to encourage partnerships with international technology-based enterprises, Locallife targeted SkySong for its U.S. entry.
"Locallife is a great example of how SkySong's global reach can positively impact Greater Phoenix," said Julia Rosen, ASU associate vice president, Innovation and Entrepreneurship. "The company's use of Scottsdale as a pilot site for its services benefits residents with a new innovative service, while connecting ASU with a growing company with international connections."
"We have always envisioned SkySong as the anchor in this region for global companies that show tremendous promise and foresight," said City of Scottsdale Mayor Mary Manross. "We see these types of companies being key to our long term economic sustainability. Locallife's decision to locate its U.S. headquarters at SkySong affirms that we are headed in the right direction and we are excited to have them as part of our business community."
New York City, Miami, Los Angeles and Silicon Valley were potential locations for Locallife's U.S. headquarters, but Greater Phoenix was selected because of the region's rapidly expanding technology hub and lower business operating costs.
Formed in 1999, Locallife.co.uk is a network of 324 local Internet directories covering every community in the UK. Locallife UK receives 150 million inquiries per year, and has thousands of businesses subscribing to publicize their websites via the local information network.
Locallife's approach to local Internet search provides users with comprehensive, precise and refined information for highly targeted geography and classification searches, offering advantages over larger search engines that gather information more randomly. Users of Locallife are provided with results completely relevant to their search, without distracting banner advertisements or pop-ups.
Locallife helps small- and medium-size businesses with affordable marketing outreach in building a presence on the Internet through website development, directory listings and advertising, allowing them to compete more effectively with larger companies on the Internet. The Locallife websites are also full of community content and links, providing a valuable resource for local information.
For more information on GPEC, Locallife and SkySong, visit http://www.gpec.org, http://www.locallife.com, http://www.locallife.co.uk, http://www.skysongcenter.com and http://skysong.asu.edu.
About Locallife USA
Locallife UK (http://www.locallife.co.uk) with 324 local directories covering the entire country, has become the largest provider of local business and community information to the major UK-search engines, having built unrivalled search engine positioning. In 2008, Locallife expanded their local search concept to the United States and established the headquarters for Locallife USA at SkySong, an international business and innovation center, in Scottsdale, Arizona. Following the pilot site (http://www.locallife.com/scottsdale), the concept will be launched nationwide via a franchise model, with master franchise and single unit opportunities available starting Summer 2008.
About SkySong
SkySong, the ASU Scottsdale Innovation Center, is a 1.2 million square foot mixed-use development on a 37-acre site at the southeast corner of Scottsdale and McDowell roads under development as a hub for technological innovations and a portal for expanding global trade. Designed for innovative companies whose global business success is enhanced by a facilitated collaboration with ASU's human and technological assets, the completed project will be a vigorous, 21st century center for innovation, commercialization, entrepreneurship and business development. Higgins Development Partners and The Plaza Companies are co-developers of SkySong in partnership with the City of Scottsdale, ASU Foundation and USAA Real Estate Company.
About the Greater Phoenix Economic Council (GPEC)
A true public/private partnership, GPEC is the regional economic development organization for Greater Phoenix. Working with its 18 member communities, Maricopa County and more than 140 private investors, GPEC attracts quality businesses to this dynamic region. By creating a high-performance economy through capital investments and jobs, Greater Phoenix companies enjoy a business climate where they can compete and thrive in today's global economy. Since 1989, GPEC has worked to achieve an economically sound and sustainable region.
Media Contact:
Janette Coates
Direct: 602.262.8602
Cell: 602.350.8809
# # #