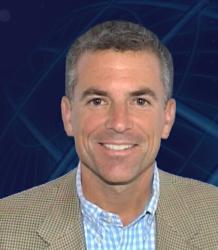 "With his breadth of experience, he will help us achieve our ambitious goals in the region, expand our product portfolio, and elevate the level of service and support that Gerber customers have come to expect."
TOLLAND, Conn. and SHANGHAI (Vocus/PRWEB) February 01, 2011
Gerber Scientific, Inc. (NYSE: GRB), a worldwide leader in integrated automation solutions and parent company of Gerber Technology, is pleased to announce the appointment of Thomas Finn, currently senior vice president of Global Operations, to the additional role of President of Asia Pacific. He is charged with optimizing our operating model to support increased business growth in the Asia Pacific region.
Based in Shanghai, China, Finn reports directly to Marc Giles, Gerber Scientific president and chief executive officer. "Tom understands that, to be successful, an organization has to be nimble, cost conscious and completely focused on customers' needs," said Giles. "With his breadth of experience, he will help us achieve our ambitious goals in the region, expand our product portfolio, and elevate the level of service and support that Gerber customers have come to expect."
Finn joined Gerber Scientific in early 2010. In previous positions, he served as vice president of Supply Chain for Lucent Technologies, Inc., leading the telecommunications equipment company's global supply chain transformation, and subsequently served as head of Lucent's Asia Operations based in Shanghai. He was vice president of Worldwide Supply for Solectron Corp., a global leader in electronics manufacturing services, helping the company grow four fold in four years. His efforts helped Solectron win the prestigious Malcolm Baldrige Quality Award. Prior to this, Finn spent 11 years in various operations and supply chain roles with Texas Instruments, Inc., a global diversified manufacturer of electronics systems and components. He holds a Bachelor of Science degree from Worcester Polytechnic Institute and a master's degree from the University of Texas at Dallas.
Gerber Scientific has long been serving customers in China. In 1980, the company established its regional management office in Hong Kong. Today, Gerber proudly serves more than 5,500 customers throughout the Asia Pacific region.
"Gerber gave birth to this industry," said Finn. "For decades, the company has been providing valuable automation solutions and services to enable customers to differentiate themselves from their competitors. We are committed to continuing to deliver innovative products and solutions that will help our customers achieve and sustain a competitive advantage."
Finn succeeds James Arthurs who served as president, Gerber Scientific, Asia Pacific, and non-executive chairman of Gerber Technology since 2005 and will be stepping down at the end of the year. Arthurs, who joined Gerber Technology in 1980, led Gerber's foray into the China market and has become an icon among apparel manufacturers in the region. He will work closely with Finn in the coming months to ensure a seamless transition.
About Gerber Scientific, Inc.
Gerber Scientific, Inc. (http://www.gerberscientific.com) is a leading international supplier of sophisticated automated manufacturing systems for sign making, specialty graphics, packaging, apparel and industrial industries. Headquartered in South Windsor, Connecticut, the Company operates through three businesses: Gerber Technology, Gerber Scientific Products and Spandex Ltd.
Forward-looking Statements:
Any statements in this news release not relating to historical matters are "forward-looking statements" within the meaning of Section 27A of the Securities Act of 1933 and Section 21E of the Securities Exchange Act of 1934. The forward-looking statements contained in this news release involve risks and uncertainties regarding the Company's expected financial condition, results of operations and cash flows. For information identifying other important economic, political, regulatory, legal, technological, competitive and other uncertainties, readers are referred to the Company's filings with the Securities and Exchange Commission, including but not limited to, the information included in Gerber Scientific's Annual Report on Form 10-K for the fiscal year ended April 30, 2010, which outlines certain important risks regarding the Company's forward-looking statements, as well as information included in subsequently filed Quarterly Reports on Form 10-Q and Current Reports on Form 8-K. Actual future results or events may differ materially from these forward-looking statements. The forward-looking statements contained in this release are made as of the date of this release and the Company expressly disclaims any obligation to update any of these forward-looking statements, except as required by law.
###