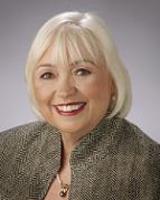 "With the influx of the Baby Boom population, we're moving into a new era of healthcare."
Tucson, AZ (PRWEB) March 30, 2010
An estimated 46 million Americans – or one in five adults – provide unpaid care to a loved one valued at a staggering $306 billion each year. With experts predicting that healthcare will generate three million new jobs between 2006 and 2016, there is a growing need for professionals capable of coordinating care for the nation's booming elder population.
Linda Fodrini-Johnson, president of the National Association of Professional Geriatric Care Managers (NAPGCM), recently spoke about opportunities in geriatric care management at the National Private Duty Association's (NPDA) 8th Annual Leadership Conference in Philadelphia. Geriatric care management is a field that private duty homecare providers (which include home health aides, companion care and case management) are finding to be an increasingly viable career option.
"With the influx of the Baby Boom population, we're moving into a new era of healthcare," said Fodrini-Johnson. "Consumers will need an expert around to help them navigate the maze of public and private sector programs, lighten the burden on caregivers and protect the nation's most vulnerable citizens."
Professional geriatric care managers have been educated in various fields of human services — social work, psychology, nursing, gerontology — and trained to assess, plan, coordinate, monitor and provide services for the elderly and their families. Serving as guide and advocate, they assist with all aspects of chronic care, from assessment of an aging parent's needs to addressing the changing life needs of a family affected by chronic illnesses such as Alzheimer's Disease or other types of dementia. Private duty home care agencies, on the other hand, provide home care aides, companion care, homemaker services or nursing services in the client's home or place of residence. The cost for private duty home care is typically covered through long-term care insurance benefits, out-of-pocket, or other types of savings arrangements.
Fodrini-Johnson said private duty homecare agencies could benefit from having a professional geriatric care manager on staff. (More about integrating geriatric care management into the private duty homecare agency.)
"The GCM adds a professional component to any private duty homecare agency and it makes the business more attractive to consumers," she said. "In addition, professional geriatric care managers can help assess new clients to ensure they're not a risk. It's really a win-win and it adds value and diversification to the agency."
Visit here for more information about elder care careers in the geriatric care management industry or the NAPGCM's new membership categories.
ABOUT NAPGCM
Based in Tucson, AZ, the National Association of Professional Geriatric Care Managers (NAPGCM) was formed in 1985 to advance dignified care for older adults and their families. Geriatric Care Managers are professionals who have extensive training and experience working with older people, people with disabilities and families who need assistance with caregiving issues. They assist older adults who wish to remain in their homes, or can help families in the search for a suitable nursing home placement or extended care if the need occurs. The practice of geriatric care management and the role of care providers have captured a national spotlight, as generations of Baby Boomers age in the United States and abroad. For more information please visit http://www.caremanager.org.
###