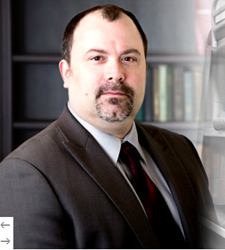 A calm measured approach with the opposition pays dividends.
Seattle, WA (PRWEB) February 26, 2014
Dan Gerl, a well-known DUI defense attorney, recently published a post on his blog stating his views and opinions on the most effective stance taken by prosecuting or defending attorneys. He admits that in prior years as a rookie prosecuting attorney, he let his natural 'go-get-'em' attitude color his opposition.
After over ten years of experience, however, Dan Gerl has reformed his views on the proper behavior for an attorney. While he acknowledges that the criminal justice legal process is in its nature adversarial, as defense attorneys are constantly at odds with prosecutors, probation officers, and the Department of Licensing hearing examiners, he states that the 'fight' on behalf of the clients does not mean it is appropriate to be unduly confrontational.
"As time goes on," he says, "I find more and more often that a calm measured approach with the opposition pays dividends."
During Dan Gerl's years as a prosecutor, he recalls that he himself responded best to those defense attorneys with a calm pleasant manner. Attorneys that came at him, as he says 'with their fists pumping and pounding on their chests' sparked animosity and lessened the ability to foster good working relationships. Smooth channels of communication with the opposition, the article suggests, is one of the best assets a defense attorney can have.
Dan Gerl gives a successful example of his perspective on the best demeanor to maintain during a case in the article, confessing that his initial reaction to a confrontation was anger and the instinct to attack. However, when he chose the calm approach, the prosecution was lessened and the client was thrilled. Which, of course, is what really matters.
He ends the article by reminding us that the vast majority of criminal offenses, including DUI's, result in negotiated outcomes rather than trial. He advises that the best defense attorney will have a good reputation with opposing counsel, including judges, officers and hearing examiners, and will be both a skilled litigator as well as a tough negotiator. They will, to quote Teddy Roosevelt, 'speak softly, but carry a big stick'.
About Dan Gerl
Daniel J. Gerl is a former DUI prosecutor with over eight years of experience handling DUI and other criminal cases in Seattle, Federal Way, Tacoma and throughout Western Washington. He graduated cum laude from Seattle University School of Law. After passing the Bar, Dan continued working as a prosecutor for several years in Federal Way and Pierce County, handling hundreds of DUI cases. Dan is licensed to practice law in courts throughout the State of Washington.