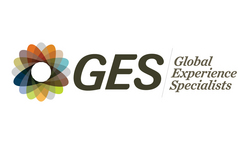 AADE conducted an extensive review process and we are extremely pleased with our decision to switch to GES
Las Vegas, NV (PRWEB) April 12, 2010
GES, a leading provider of exhibition, event and retail marketing services today announced that after more than 17 years with another official service provider, American Association of Diabetes Educators (AADE) has selected GES as its official services provider. The three-year agreement begins with AADE's 37th Annual Meeting this August in San Antonio and includes the 2011 Annual Meeting in Las Vegas and 2012 in Indianapolis. As part of the suite of services provided, GES' audio visual partner, PRG will provide all audio visual requirements and ethnoMETRICS, a GES company that measures and evaluates key customer metrics by conducting traffic measurement, timing studies, tracking analysis and training programs will implement recommendations from its analysis of AADE's 2009 annual meeting.
"AADE conducted an extensive review process and we are extremely pleased with our decision to switch to GES," said AADE Chief Operating Officer Laura Downes. "GES shares our commitment to customer service and its investment in technology and measurement services will greatly enhance the experience for our exhibitors and attendees."
ethnoMETRICS analyzed AADE's 2009 Annual Meeting, and, as a result of that analysis, AADE is partnering with GES to enhance areas of the show floor, including the redesign and expansion of its membership booth and bookstore, to provide self-service registration kiosks for advance registrants and to increase signage throughout the show. ethnoMETRICSs will also analyze the 2010 meeting and report the results of the 2010 changes as well as make additional recommendations.
"GES is honored to be selected by the American Association of Diabetes Educators," said GES EVP, Chief Sales Officer - Exhibition Sales Jeff Quade. "This new partnership, supported by recommendations from ethnoMETRICS, provides an opportunity to further elevate the exhibitor and attendee experience. GES' talented team is dedicated to helping our clients build powerful face-to-face events."
"PRG is excited to partner with GES on AADE's annual meeting," said PRG Vice President and General Manger Al Dyess. "Our combined capabilities are unparalleled in the industry, and AADE will benefit from the world-class capabilities of both GES and PRG."
About GES
Las Vegas-based Global Experience Specialists, Inc. (GES), a Viad Corp (NYSE: VVI) company, is a leading provider of exhibition, event and retail marketing services. Given its recent consolidation with Exhibitgroup/Giltspur and Becker Group, GES provides an even wider range of services, including turn-key official show services, cutting-edge creative and design, marketing and measurement services - all with an unrivaled global reach. GES partners with leading shows and brands, including the International CES, Spring Fair Birmingham, International Woodworking Fair, CONEXPO-CON/AGG and IFPE, Bell Helicopter, Genzyme, L'Oreal, Warner Bros., and Simon Property Group. For more information, visit http://http:http://www.ges.com.
ABOUT ethnoMETRICSsm
ethnoMETRICSsm is an award-winning leader in bringing fact-based consulting services in face-to-face marketing using the Six Sigma method. Founded in 2002, ethnoMETRICS has optimized resources for a range of clients using data-driven strategies to maximize ROI. By offering traffic measurement and analysis of timing, tracking, and efficiency on the exhibition floor, ethnoMETRICS has succeeded in adding value to the retail and event industries by helping its clients understand the key influences that drive purchasing. GES, a subsidiary of Viad Corp (NYSE:VVI), acquired the ethnoMETRICS business in 2007. For more information visit http://http:http://www.ethnometric.com.
About Production Resource Group
Production Resource Group, LLC (PRG) is the world's leading supplier of entertainment technology solutions, including lighting, audio, video, scenery, and automation systems. PRG serves a wide range of markets, including theatre, concert tours, trade shows, corporate and special events, television and film, and themed environments. PRG provides its services worldwide through more than 17 offices in North America, Europe, and Asia. For more information on PRG, please visit http://www.prg.com.
# # #