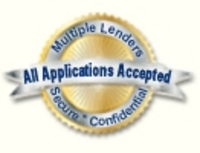 Today, we're seeing an influx of Americans, even if they have outstanding credit, finding their selves in a drawn-out waiting game for incoming cash flow, and we are always here to lend a helping hand
Delray Beach, FL (PRWEB) March 14, 2009
With the current credit crunch putting a huge damper on the ability to secure personal loans, many Americans urgently need money sources right now to stay afloat.
To add to the bad news, this gloomy situation might be around with us for a while, due to the fact that home prices are continuing to fall drastically, foreclosures are steadily on the rise, and many homeowners are now just beginning to feel the pressure of their skyrocketing, out-of-control adjustable mortgage rates (after their introductory periods came suddenly to an halt). All of these reasons, combined, are what ultimately is causing banks to say "no" to most new loan applicants.
"Today, we're seeing an influx of Americans, even if they have outstanding credit, finding their selves in a drawn-out waiting game for incoming cash flow, and we are always here to lend a helping hand" says Lilly Parkson, spokesperson for WeGiveCash.com, an alternative cash loan company.
For those who are struggling to stay in their home there's good news on the horizon, and the answers are coming straight from Washington, D.C. this time. Recently, President Obama signed into law a home buyer tax break of up to $15,000 for all American future homeowners who are able to secure a bank home loan, in the hopes that this will be enough to kick-start the housing market back into working order. Once this happens, the banks will more than likely stop freezing (turning down) all new borrower's loan requests allowing applicants to get cash.
When things seem their darkest and you can't get money, it can be pretty difficult to regain confidence (especially in the financial markets). The recession that the US is facing right now, and the global economic downturn will end soon enough (everything works in cycles) but until this day comes, using alternative cash loan companies like WeGiveCash.com might be the right answer for millions of consumers. Their website helps consumers get the money they are searching for though short-term, cash loan lenders -- usually within a 24-hour time span. These non-traditional lending services are, along with President Obama's tax break plan, sure to give the current economy crisis a booster shot to help get it back into good health.
###