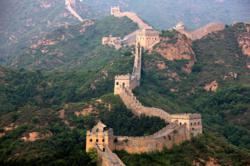 Teaching English abroad is a great way to see the world and get paid to travel
Los Angeles, CA (PRWEB) May 11, 2013
The team at EnglishMouth.com extends consulting services to teach candidates how to get paid to travel by teaching English. Now expats who live and work abroad offer first-hand information to teach aspiring candidates insider secrets to scoring the best teaching jobs abroad.
Teaching English abroad has been popular for decades, but getting reliable information about relocating to a new country has never been easy. A great deal of misinformation exists, and that's why the team at English Mouth wants to help with first-hand data about what to expect when one becomes an expat.
The demand for English teachers overseas is so overwhelming that employers often pay to relocate candidates, so compensation packages usually include round-trip airfare, an apartment, traveling allowance, a lucrative salary, health insurance, paid vacations, and a year-end performance bonus – but knowing what country to start in and what employers to avoid is what EnglishMouth.com helps candidates with most.
For teachers that become certified to teach English abroad can command lucrative salaries, especially when they teach private lessons too. Total compensation packages can be valued at $5000 USD a month, and more experienced teachers can earn an equivalent of up to $8000 a month if one elects to teach English in regions when the demand is highest – like in Dubai or other areas of the United Arab Emirates.
ABOUT THE COMPANY: http://www.EnglishMouth.com is founded by experienced ESL teachers who have lived and worked overseas in places like Europe, the Middle East, Asia and Latin America. The company was founded to help aspiring English teachers who need reliable information about relocating overseas to teach English. EM offers both books and one-on-one consulting to help candidates get the most accurate data possible to help with all of the pros and cons of teaching English abroad.