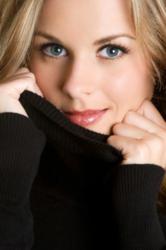 I want to know about products that will get rid of my dark circles for good
(PRWEB) May 31, 2012
Woman want to know how to get rid of dark circles. In fact just under 7,000 woman surveyed by Clinique sited dark circles as their number one beauty concern, according to the NYTimes.
FaceForum launched a complete guide to banishing dark circles, offering objective information about all the treatment options. FaceForum's guide to dark circles examines the latest solutions for people with bags under their eyes. Including:

Skin Lightening Creams
Topically Injected Solutions (Restylane or Juvaderm)
Intense Pulsed Light (IPL) Treatments
Laser Treatments
Blepharoplasty
With so many options available for treatment, it can be confusing for the consumer to know which solution or treatment is best for his or her condition. It is the goal of FaceForum to help lay out the choices clearly offering the latest information on the technological advances and treatment options used by cosmetic surgeons.
Getting rid of dark under eye circles may be a challenge for young and old but between cosmetic products and treatments there are solutions to the problem. FaceForum encourages those with dark under eye circles to be informed of their options so that they have realistic expectations and make confident decisions when seeking treatment.
FaceForum is an informational guide to facial plastic surgery. Offering free information about rhinoplasty, face lifts, Botox and more. All of our articles are written by experts in plastic surgery, beauty and health. Visit FaceForum.com for more information.