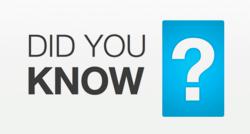 Miami, FL (PRWEB) May 04, 2013
Choosing the best memory foam mattress can be difficult task for consumers, and not knowing what to look for only compounds the challenge. In response, bed blog Best Mattress Reviews recently released a consumer guide explaining the most important features and facets.
The article, titled "What You Need to Know to Get the Best Memory Foam Mattress," highlights critical aspects of memory foam mattresses that consumers should be aware of prior to making a purchase. Because salespeople may not always have shoppers' best interest in mind or be able to accurately recommend a satisfactory product, Best Mattress Reviews suggests that consumers take matters into the their own hands when looking for the best bed.
Factors deemed most important include memory foam type, density, temperature sensitivity, firmness, depth, and support system. Memory foam types receive the most extensive coverage, which briefly explains the differences between traditional, gel and plant-based memory foam. Based on a prior comparison of types and brands, Best Mattress Reviews finds plant-based memory foam mattresses from Amerisleep.com to offer the most consistent, positive reviews and good value.
Density is explained as the weight per square foot of material, with 4.0 to 5.3 lbs proving most desirable for comfort and durability. The differences between temperature sensitive and temperature neutral foams are also discussed.
For firmness and depth, the article considers general recommendations as well as specific tips based on body type and sleep position preferences. The blog also recommends looking for a brand with a 90 day trial period in order to allow time for adjusting and exchanging if necessary. Best Mattress Reviews also discusses support systems, recommending solid wood foundations or adjustable bases as ideal.
The tips and information presented in the article offer important insight for those considering a memory foam mattress. Best Mattress Reviews stresses the importance of consumers researching and understanding products, offering excellent resources on memory foam mattresses as well as other types of beds and sleep information designed to assist consumers.
BestMattress-Reviews.org is a bed blog dedicated to providing mattress and sleep product information. On the blog, independent industry professionals provide expert opinions and recommendations backed by research and customer reviews. The website aims to make the buying and research process a little simpler by collecting and analyzing information in a digestible, enjoyable format.