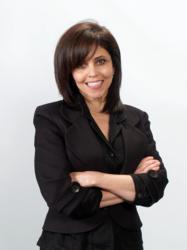 Dolah's career transition experience devoted to assisting thousands of individuals seeking employment opportunities over the course of 20+ years will significantly strengthen our ability to deliver state of the art solutions in a changing global economy
Williamsville, NY (PRWEB) March 14, 2012
GetTheRightCareer.com, a leading provider of career transition services, recognizes the need to assist four distinct groups of individuals: (1) those experiencing an involuntary job loss, (2) those who have made a decision to be proactive and pursue a career or job that better suits their needs and passions, (3) young adults just entering the job market but question their career path and (4) professionals re-entering the job market after a leave, all of whom are vying for the limited number of positions that are available in this economy today and are expected for some time to come. Career transition and outplacement services have been a mainstay for executive level employees in medium and large corporations for many years. For the first time, these services are now available through the company's online portal to those who have not been fortunate enough to receive this benefit from an employer or to those just now entering or reentering the workplace.
GetTheRightCareer.com has partnered with Dolah's 20 plus years of experience to offer a program that is timely, accessible & affordable to the underemployed and unemployed individual. The program was initially designed to address the needs of individuals in the US. It has since been expanded to address the needs in other English speaking countries around the world, where these services have not been readily available.
This comprehensive program addresses not only the preparation and distribution of resumes, but also the other critical areas that are so often overlooked in the career transition process including how to get through the emotional upset of a job loss, career & personality assessment, planning a career change, marketing oneself, networking strategies, how to face an interview and negotiating an offer.
The Module based material includes video training, worksheets that can be downloaded and links to specific online networking alternatives that have proven valuable in the job search process. These online career transition plan materials have been designed to stand-alone and can be supplemented with a personalized resume review, a 40 page validated career and personality assessment and additional one-on-one coaching.
"As a career counselor, I've been 'up close and personal' with a lot of people over the past 20 years from professions of all levels and varieties. Throughout nearly every one of those conversations and emails, I've been able to help people who were struggling to create a career that fits with their needs and goals for advancement, lifestyle and family balance", stated Saleh. At GetTheRightCareer.com, Saleh believes that "Everyone deserves to not only find a career, but also experience happiness and success on the job with the right career."
Visit http://www.GetTheRightCareer.com for additional resources and Free Job Search and Resume Writing Video Series.