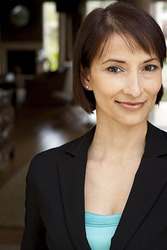 Clever use of social media adds a powerful incentive to follow through on the missions.
Sydney, Australia (PRWEB) July 13, 2010
An online program, 52 Organizing Missions, has thousands of people signed up, and is generating hundreds of success stories. People are throwing out bags of clutter, donating boxes to charity, and tidying, simplifying and organizing their homes. They're getting past the blocks that keep many people stuck in clutter.
The creator of 52 Organizing Missions, Michele Connolly, says there are three reasons why people fail at home organization.
'They don't know where to start, they don't have time, and they lose motivation to keep going.'
Most people are already busy enough with work and family, and the energy available for decluttering and organizing is limited.
The reason 52 Organizing Missions works is that it overcomes all three of the usual barriers, according to Connolly.
'First, each of the 52 missions tells you exactly where to start and what to do, step by step', says Connolly. 'The missions literally say, now do this, now do this...'
Importantly, each mission only takes 30 minutes to complete. The small amount of time is crucial to the program's success.
'Instead of facing an open-ended organizing project, you have a very specific, step-by-step, half-hour mission - perhaps to organize a storage space, declutter your kitchen or simplify the filing system', she says. 'That makes it much easier to overcome procrastination.'
As for motivation, clever use of social media adds a powerful incentive to follow through on the missions.
'First, we ask people to make a public commitment on the blog that they'll complete the missions. This alone fires people up - you can really hear the excitement in their comments', says Connolly.
People are also asked to check in each week to say they've done their 30-minute mission.
'It's this ongoing accountability that's missing from most approaches to decluttering and home organizing', Connolly says. 'It seems to make all the difference to people's success.'
Social media underlies Connolly's overall strategy for supporting her customers. She has a regular organizing blog, community forums, and an active Facebook Page - all places where people can ask questions, share tips and find additional resources.
So, for someone who's been struggling for years to declutter, simplify and organize their home, how can they finally overcome the obstacles and procrastination?
'Do what the 52 Missions Home Organizer does: break each area down into simple steps, make each organizing chunk only 30 minutes long, and keep yourself accountable. That's what works.'
For additional information on the 52 Missions Home Organizer Program, contact Craig Bailey or visit http://www.GetOrganizedWizard.com.
About Get Organized Wizard:
Get Organized Wizard helps people move from procrastination to action. Tens of thousands of people around the globe use these materials to set goals and get organized in business life, personal life, and home & family life.
Media contact:
Craig Bailey, Director of Customer Relations
Get Organized Wizard
+61-413-489-388
http://www.GetOrganizedWizard.com
###