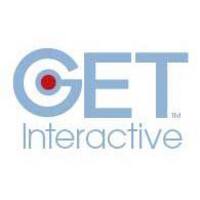 Know When to Walk Away
Winston Salem, NC (Vocus) September 24, 2008
Winston-Salem, NC (Vocus) September 24, 2008 -- Get Interactive has introduced innovative interactive advertising technology to Jay Clifford's music video, which was produced, directed and edited by Scrubs actor and Garden State director, Zach Braff. Viewers watching the Jay Clifford music video on the internet have the capability to browse through images and interact with brands tagged with a GET spot. The music video launched with 33 and 1/3 Records artist Jay Clifford's "Know When to Walk Away" song.
Singer/songwriter Jay Clifford, formerly with the band Jump Little Children, recently released his solo album, Driving Blind. He has an intensely strong fan base in the Southeast, and is known among the alternative, rock and acoustic rock community for his songwriting abilities. The record label is banking on Clifford's emotionally evocative vocals and director Zach Braff's visual eye for film-making to catapult Jay Clifford into the mainstream public eye with the song and music video.
The buzz for Jay Clifford's music video has been generating for some time. Back in May, Braff asked for the public's help in making the music video, encouraging fans to grab a camera and rock out to Jay Clifford's song, and then send it to him. Braff has described that what makes this video unique is that there is no central theme to it. Every individual submission is an entire video unto itself, and from there he assembled the final Jay Clifford music video product.
Adding another unique element to the music video is GET Interactive, a digital advertising company. GET Interactive brings innovative technology to consumers, brands and content owners, allowing consumers to shop for products and interact with brands that appear in streaming video. By working with advertisers and content producers to identify brands that appear in video content, their technology converts any video content into a shopping or promotional opportunity for consumers. Viewers simply click on "GET spots" and browse through the featured products in a new pop-up window.
With the GET platform, content creators and producers can weave commercial brands into storylines without altering scripts or disrupting the cinematography to make sure that products are prominently displayed. This increases the supply and value of product placement inventory since all products can be identified and sold, while maintaining directorial integrity. Viewers can be entertained as intended without feeling like they are watching overproduced commercials.
In Clifford's "Know When to Walk Away" music video, GET Interactive has identified 50 products, including a new apparel brand called EVER, worn by Jay Clifford himself. The LUCKY BRAND is also featured prominently throughout the music video. With this unique advertising model, GET's technology connects the EVER and LUCKY brands to the super consumer - someone who has a clear interest in specific content, has chosen to seek out the brands embedded in that content, and is actively shopping.
In addition, Get Interactive has created a widget application, allowing Jay Clifford fans to visit his MySpace page, copy the GET widget application for the music video, and then apply it to their own page. The first company to make widgets "shop-able," GET Interactive creates a platform where fans and consumers can interact with brands from their favorite music videos on their personal pages. GET Interactive's "shop-able" widget technology can accommodate any media distribution platform with a frame and player, banner ad or text link. Ideal for all artists, these widgets have potential to make a huge impact with viral-marketing and distribution of music videos.
The collaboration on Jay Clifford's new music video is a win-win for consumers, brands and content providers. "It's a great promotional tool and provides a new level of interaction and engagement for content owners, entertainers and fans. GET delivers the ultimate branding environment for marketers by providing a one-to-one, opt-in advertising experience with a highly targeted consumer. The result is a tremendous value proposition for brands, new revenue streams for content owners and a shop-able video experience for fans," says Rick Harrison, CEO of GET Interactive.
Fans of Jay Clifford are able to view the music video on various distribution channels, including social media platforms. The music video is now available on Jay Clifford's Music Videos MySpace page.
For more information on GET Interactive, please visit GET Interactive widget
For media inquiries, please contact:
Maya Benyehuda
Ballantines PR
maya @ ballantinespr.com
Tel: 310 454 3080
Cell: 310 699 9431
Ballantines PR
###