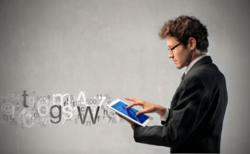 Once marketers realize the value in an online video presence, they'll be dying for the type of information shared in the "YouTube Google Hack."
Austin, TX (PRWEB) July 09, 2012
Marketers who know how to get more YouTube views free are tapping into one of the most influential forms of online marketing available, said the latest article from DigitalMarketer.com. Because of YouTube lofty web presence (one that is incomparable to other video sharing sites), marketing with videos has become a go-to method of upping online sales. If marketers haven't caught on to the trend, the article said that now's the time to get informed.
Digital Marketer is helping businesses wise up to the amazing force of video content with their Special Report "YouTube Google Hack: How to Rank Any YouTube Video Number One on Google in Three Days." It is a game-changer in the world Internet selling and making businesses rethink their entire strategy, said the article.
What's most interesting about the information shared by "YouTube Google Hack" is that it's riding the wave of video content that is taking over the Internet. Videos can capture the interest of potential customers, unlike traditional print copy that takes more motivation on the part of the reader to be successful. The article said that when people have something to watch, they are far more inclined to learn more and consider a product or service.
The article said that learning how to increase YouTube traffic is a simple process because of the video sharing site's correlated relationship with Google. Two powerhouses of the Internet landscape, Google and YouTube give people instant results. "YouTube Google Hack" will show marketers how to capitalize on both sources and drive free traffic to their websites.
That way, the article said they can guarantee their marketing strategies are working and spend their valuable marketing resources elsewhere. "YouTube Google Hack" shines light on the free features of YouTube, and explains how additional SEO and traffic help can come at a menial price.
Digital Marketer releases Special Reports to help businesses and entrepreneurs gain insight and information on the trends, data, and strategies that can take them to the top of their industry. Through their training courses, strategic plans, blogs, newsletters, site reviews, and Special Reports like this one, Digital Marketer supercharges every single marketing campaign it touches. For more information, visit DigitalMarketer.com.
Once marketers realize the value in an online video presence, they'll be dying for the type of information shared in the "YouTube Google Hack." The online article said figuring out how to get more YouTube views free isn't any harder than uploading a video and watching the results roll in, but the tricks in the Special Report will blast them into outer space.