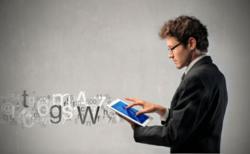 Digital Marketer has published a full-scale guide to help businesses with their video content goals.
Austin, TX (PRWEB) July 08, 2012
Businesses can get YouTube hits without devoting a huge chunk of marketing resources to video creation, said the latest article from DigitalMarketer.com. Believe it or not, YouTube has become one of the greatest arenas for online marketing, and the cost of getting started is exactly zero dollars. However, the article pointed out that creating an interesting video isn't automatic.
Digital Marketer has published a full-scale guide to help businesses with their video content goals. It covers production, YouTube account creation and operation, and video optimization. The article said the strategies inside the recently-released Special Report will boost recognition and authority across the web. "YouTube Google Hack: How to Rank Any YouTube Video Number One on Google in Three Days" delivers on its promise; it will take any video content to the top of Google search in a matter of a few days.
The experts behind DM like to use the old adage "Pioneers get scalped, but settlers prosper." The article said that means the first people to try out a new technique or strategy in the competitive world of online marketing are destined for mistakes. And they're usually rather costly mistakes at that.
That's why Digital Marketer tirelessly researched and analyzed the best YouTube marketing strategies to give anyone who gains access to the Special Report a proven blueprint to work from. The article said there's no need for trial and error, because that's already been done.
YouTube spreads video content to over 70 countries through millions of websites. The article said harnessing that power is incredibly beneficial, especially considering the product is digital and the service is free; that equals 100% profits earned on every sale generated through YouTube.
The non-marketing abilities of YouTube are no secret. It seems like everyone and their mother either has a YouTube channel or visits the site several times a week. Anything worthy of interest on YouTube is destined for a huge amount of views, the online article said.
But the marketing capabilities of YouTube are just now being fully understood. Businesses with quality YouTube videos appear as instant experts in their particular niche, claimed he article.
Digital Marketer releases informational and educational materials to help businesses and entrepreneurs gain insight and information on the trends, data, and strategies that can take them to the top of their industry. Through their RAW Training courses, strategic plans, blogs, newsletters, site reviews, and Special Reports, Digital Marketer supercharges every single marketing campaign it touches. For more information, visit DigitalMarketer.com.
"YouTube Google Hack," like all of Digital Marketer's Special Reports, is 100% satisfaction guaranteed and promises great results. The article said online businesses will get YouTube hits beyond their wildest imagination by implementing the strategies in the Special Report.