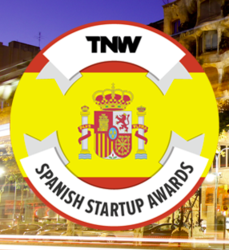 GetApp has been helping millions of businesses to find the best apps for their needs and is supporting hundreds of SaaS vendors with their lead generation efforts
Barcelona, Spain (PRWEB) February 03, 2013
The Next Web Jury has chosen GetApp as part of the 35 nominees for the Spanish Startup Awards, an online competition celebrating the hottest startups, entrepreneurs and best investors in the country and as one of the 5 nominees for the Best Web App category.
After this successful first phase GetApp´s users can now vote to win the category until 12 o'clock GMT (1pm CET) on Thursday February 7th from this TNW page http://thenextweb.com/startupawards/spain
The TNW Startup Awards try to discover the best startups in Europe by focussing on 12 local tech hubs. Berlin, London, Dublin, Paris, Bucharest, Barcelona, Warsaw, Amsterdam, Kiev, Moscow, Istanbul and Copenhagen.
"We are very proud of our nomination. GetApp was born in Spain in 2009 and has been growing as the leading independent marketplace for businesses to discover cloud apps, with most of our activity taking place in North America and the UK. GetApp has been helping millions of businesses to find the best apps for their needs and is supporting hundreds of SaaS vendors with their lead generation efforts," says Christophe Primault, CEO of GetApp.
About GetApp
GetApp is the largest independent online marketplace that helps small to mid-sized businesses and startups discover, evaluate and manage the perfect cloud business apps for their needs. Its mission is to support millions of users in their "best app" research with comprehensive directories, interactive search tools, side-by-side comparison tables, user reviews and app evaluation resources.
In addition, GetApp serves as a global online marketing channel for thousands of cloud business application developers. GetApp operates primarily in North America and the U.K. It is privately owned and backed by Nauta Capital.