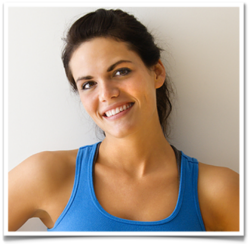 Walking puts less stress on your joints and bones and it's a great workout.
Manhattan Beach, CA (PRWEB) July 03, 2012
GetFitDaily.com is one of the world's most visited Fitness Tips blogs. Offering daily tips and advice to women, information can be read directly from their blog, or via a daily digest email.
Today, Stacy Carlo at GetFitDaily published her latest post, titled "Walk Your Way to a New Life"
Fitness fans can access the new blog post here:
http://getfitdaily.com/walking-your-way-to-a-new-life/
In her latest blog post, Stacy discusses the famous Nike tagline 'Just do it'; particularly how it is now used in everyday life to push people to do things that they need to do, but may not actually want to do.
Stacy continues to explain how this mindset is often attached to exercising. She mentions an article she found in the Detroit Free Press titled, "The Journey Toward Weight Loss Begins with a Single Step".
"It hits the nail right on the head. Changing your life really does start with the first step, both literally and figuratively" She says.
Stacy then points out that she is a huge advocate of walking for women. She explains that it can give you a life-changing body and is very safe due its low impact on the joints.
"Listen, starting a workout program, especially if you're very heavy, does take some real commitment. And it might seem like you just have too far to go. But if you take that first step, if you "Just Do It", you can get where you need to be" Stacy adds.
Stacy once again adds that walking is a great way to start the journey to a new life. It is something that anyone can do. They can start off slowly, set realistic goals and keep changing them as they progress through their new workout plan.
For further inspiration, Stacy adds that walking can easily lead people to a new body that they believed would be impossible to gain.
"Start with a walk around the block. You can do that. The miles will come before you know it" she concludes.
Where can female fitness fans learn more? Fitness fans can get Fitness Tips by subscribing to GetFitDaily for free. Visit their daily tips website at GetFitDaily.com.
GetFitDaily (™) thinks this is important information forfemale fitness fans and asks them to Like our Page on Facebook to learn exclusive daily fitness and weight loss tips, tricks, and news about getting the most from your passion. "We'd appreciate your help in spreading the word amongst female fitness fans," says Stacy Carlo.
Like this? Check out GetFitDaily's last article: Latest Post from Fitness Tips for Women Blog, GetFitDaily.com, Announces Information on Helping Charity by Working Out