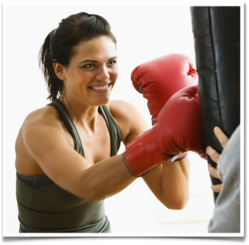 Why not take some steps to help us look as young as we feel?
Manhattan Beach, CA (PRWEB) August 31, 2012
GetFitDaily.com is one of the world's most visited Fitness Tips blogs. Offering daily tips and advice to women, information can be read directly from their blog, or via a daily digest email.
Today, Stacy Carlo at GetFitDaily published her latest post, titled "Five Diet and Exercise Mistakes That Are Aging You"
Fitness fans can access the new blog post here:
http://getfitdaily.com/5-exercise-and-diet-mistakes-that-are-aging-you/
In her latest blog post, Stacy admits that there is a lot of confusing and conflicting information when it comes to dieting and exercising.
Therefore, she was pleased to find an article on FitSugar.com about dieting an exercise mistakes that could be speeding up the aging process.
Stacy decides to share some.
First on her list is eating too much sugar. The article explains that too much sugar damages the collagen which keeps the skin smooth and firm. Hence, people end up looking older at a much younger age.
Next, Stacy discusses stress. "Lots of people like to get their aggressions our anxieties out with a good , hard work out, but dermatologists and other experts say that stress-reducing exercise like yoga can help you relieve stress and also help your skin," she says.
The third tip suggests drinking tea over coffee, as tea contains compounds which can help to prevent skin cancers as well as wrinkles.
Skipping strength training is the next tip Stacy shares. Strength training helps to reduce sag and keeps the skin firm and tight. Skipping it can be a sure-fire way to make the body look older, quicker.
The final tip concerns eating alkaline foods.
"Nutritionist Kimberly Snyder says that if we don't get enough alkaline foods, our bodies will steal certain nutrients from other parts of the body. She suggests getting plenty of parsley, apples, kale, lemons, pears and parsley in your diet," Stacy writes, concluding her latest blog post.
Where can female fitness fans learn more? Fitness fans can get Fitness Tips by subscribing to GetFitDaily for free. Visit their daily tips website at GetFitDaily.com.
GetFitDaily (™) thinks this is important information for female fitness fans and asks them to Like our Page on Facebook to learn exclusive daily fitness and weight loss tips, tricks, and news about getting the most from your passion. "We'd appreciate your help in spreading the word amongst female fitness fans," says Stacy Carlo.
Like this? Check out GetFitDaily's last article: Latest Post from Fitness Tips for Women Blog, GetFitDaily.com, Announces How to Forget Workout Excuses and Get Inspired