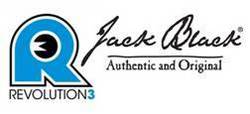 "The athletes competing in these sporting events are at the top of their game and Jack Black products help them to continue performing at their peak."
Boca Raton, FL (PRWEB) March 29, 2011
Jack Black is the exclusive skin care sponsor for the most interactive and family-friendly triathlon series on the market. Focusing on the new Performance Remedy® sports therapy collection, Jack Black offers skin care products that are specifically formulated for athletes to help enhance performance and speed recovery after prolonged exposure to outdoor elements and physical exertion.
Jack Black's Performance Remedy® sports therapy line offers naturally based, active body treatment and sun protection products that fight fatigue, speed recovery and promote peak sports performance. The innovative collection includes six products fused with Eastern and Western herbs to provide holistic, performance-enhancing benefits.
"We are excited to have Jack Black as a sponsor of this year's triathlon series," said Charlie Patten Jr., President, REVOLUTION3 Triathlon. "The athletes competing in these sporting events are at the top of their game and Jack Black products help them to continue performing at their peak."
About Jack Black
The Performance Remedy® line is paraben-free, colorant-free, sulfate-free, vegan and is comprised of Active Body Treatments and Active Sun Protection including:
Active Body Treatments:

Dragon Ice® Relief & Recovery Balm
Turbo Wash Energizing Hair & Body Cleanser
Body Rehab Scrub & Muscle Soak
Dry Down Friction-Free Powder
Mr. Fix It® Antimicrobial Wound Rescue
Active Sun Protection:

Sun Guard SPF 45, Very Water Resistant Sunscreen
About Revolution 3 Triathlon
The REVOLUTION3 Triathlon race series was created to change the way athletes, family members, and spectators view and participate in triathlons of all distances. One of our immediate goals is to make triathlons a more interactive, enjoyable experience for spectators by providing fun activities for children and family members during the race. REVOLUTION3 Triathlon is about change! Change for the age grouper, change for the professional athlete, and change for the spectators. For more information or to register for a Rev3 event, please visit http://www.rev3tri.com or e-mail Jennifer Chapman- jenn(at)rev3tri(dot)com
Jack Black Performance Remedy is available for purchase at http://www.getjackblack.com.
For additional information, please visit http://www.getjackblack.com or contact Bevin O'Rourke or
Stephanie Kerman at Behrman Communications, 212.986.7000
Borourke(at)behrmanpr(dot)com / Skerman(at)behrmanpr(dot)com
# # #