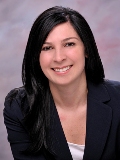 What really makes a powerful impression in targeting ideal prospects is what previous clients have to say.
(PRWEB) August 02, 2012
Women entrepreneurs have come to marketing and mindset mentor Simone Mitjans asking for help explaining to potential clients what it is that they do. These women want to get more clients, but they want these clients to fully understand their services. Getting people on board with services can be a daunting task at times. Especially since a service, unlike a product, can't be held or felt. Miscommunication or "mis-selling" services contributes to clients only trickling in instead of flooding in, which leads to a lot of frustration.
Simone offers her three tips on the best ways for women entrepreneurs to promote their services so people get it.
1. Work Story
Women business owners know the importance of portraying their services in a way that makes them credible. The most common way they can do this is by sharing the number of years they've been in business and the number of clients they've served. The display of client lists and even their portfolios will help. This information certainly adds value to their services.
They should be specific. For example, it is better to tell a potential client about a recommendation that resulted in a new account in less than two weeks and a revenue increase of 25 percent. When it comes to making services more tangible, it is a great idea to share before and after photos, case studies, colorful charts, tracking visuals and, best of all, success stories. Also women business owners should use their creativity when showing potential clients the value of their offers.
2. References
What really makes a powerful impression in targeting ideal prospects is what previous clients have to say. Getting unfiltered, honest reviews from previous clients is a great way to make these services more compelling.
Current and past clients' experience, the benefits they've walked away with, and any doubts they might have had erased speaks louder than any other facts shared in marketing materials. This is why so many online retailers allow for customer reviews: 84 percent of Americans' purchasing decisions are influenced by online reviews, according to Opinion Research Corp.
3. Free Samples
Give potential clients a chance to experience a complementary conversation, free audio CD, or report. This helps to break the ice. It makes an initial connection less intimidating and it remove any skepticism. It also shows them how simple, easy, fun, and profitable it will be to work together.
Women who want to get more clients, should answer the question: How can I make my services and products walk, talk and breathe? They should keep it in mind that when it comes to helping their ideal prospects get what they do, intentionally they need to create a balance of credibility and believability factors.
About Simone Mitjans Coaching
Simone Mitjans is a leader in business transformation and a mentor for passionate women entrepreneurs from around the world who want to make more money and enjoy more freedom to live an amazing life by attracting clients, lots of clients that say 'YES!' As a Conscious Business Expert, she creatively integrates practical Marketing Strategies & Mindset Principles in her mentoring and coaching programs for High-Level Success. Get a free 30 minute Yes! Energy Activation Session by calling or email her today. http://www.simonemitjans.com