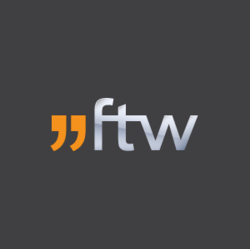 I like the new program; the videos are well done and they let readers see exactly what they can expect when picking up a new title.
San Jose, CA (Vocus/PRWEB) April 05, 2011
ggFTW, a leading MMO and MMORPG game portal owned and operated by Gavist Media, today announced a massive expansion to its video review program. Since its inception on March 15th, ggFTW has expanded its video library to include 103 video reviews for 101 distinct MMORPG games. ggFTW currently publishes two types of video reviews:
ggFTW First 10. The First 10 videos are designed to present the first ten minutes of gameplay from a new player's perspective. These videos capture the first impression of a particular game including character creation, overview of the game's user interface (UI), and a quick look at combat, quests, or other unique features of the game.
ggFTW Closer Look. Closer Look videos provide players with a more in-depth look at specific game systems, mechanics, or unique features. These videos are designed to give players a peek into the more compelling aspects of individual MMORPG games.
ggFTW's video reviews have received an overwhelmingly positive response from the MMO industry.
"I like the new program; the videos are well done and they let readers see exactly what they can expect when picking up a new title," said Jon Ramsey from FTW! Public Relations upon viewing a First 10 look at Gamania's Lucent Heart.
In response to video reviews for the game Elsword, Phil Cahiwat of Kill3rCombo said, "ggFTW is an excellent MMO community site and has been instrumental in helping us expose our game and company to the proper audience. They are very proactive when it comes to providing new game info to their users. We were stoked when they did a second, more detailed video review of Elsword at the request of their community. Also, their forums provided us with a way to engage our potential players long before we had our own. This was a boon for us as a start-up. ggFTW will no doubt be bookmarked by every serious MMO player."
The new video review program was also received positively by the ggFTW community. Since the launch, ggFTW videos have attracted more than 10,000 viewers. Going forward, ggFTW plans to release First 10 looks of new MMO titles as they become available.
"We're very enthusiastic about the direction our video reviews are headed," said Paul Stout, CEO of Gavist Media. "Players like our videos because they show the players what to expect after logging into the game. Publishers like our videos because they help the publishers identify confusion points during the first ten minutes of gameplay. It's a win-win program for our viewers, publisher friends, and the ggFTW site."
Check out the ggFTW video reviews at ggftw.com/mmorpg-videos/ or subscribe to ggftw on YouTube to keep up with new video review releases.
About ggFTW and Gavist Media
ggFTW is a leading MMO and MMORPG game community portal specifically focused on free-to-play MMORPG games serving more than 200,000 gamers monthly with game news, updates, information, reviews, guides, discussions, and more. Managed by Gavist Media with a team of 40 volunteer staff members, ggFTW continues to grow rapidly continually covering more games and attracting more visitors. With more than 20 publisher affiliations, ggFTW offers a unique bridge between game publisher and game player. Visit the community at ggftw.com or view our growing MMORPG game database at ggftw.com/mmorpg-games/.
###