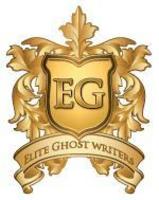 Our new company focuses on helping the average person start their own online business and virtually guarantee their success. We have 3 different packages which provide everything a non-technical person needs, to profit online
Kwun Tong, Hong Kong (PRWEB) September 8, 2009
Elite Ghostwriters, a ghostwriting company owned by professional writer, Alan Cheng, has launched a new ghostwriting services business based on customers' demand. The global economy slowdown, has certainly not affected the ghostwriting business.
The original 'hire a ghostwriter' company, Best Instant Sites was launched on October 2008 and business was better than expected right from the start. With high demand for ghostwriting services such as ebook creation, sales letters, press releases, emails and articles, Cheng decided to develop his company into a premium service for people wishing to hire the best ghostwriters for their projects.
"Our new company focuses on helping the average person start their own online business and virtually guarantee their success. We have 3 different packages which provide everything a non-technical person needs, to profit online", said Cheng.
The majority of customers are office workers who wanted to start their own business after the shock of the global economy meltdown. No longer is working in a company considered to be safe anymore, and people are realizing that the internet can enable them to take their future into their own hands.
"Since the economy slowed down and no one wanted to spend money, I was surprised to see how many people would invest to have their own online business", explained Cheng.
It seems extraordinary that while other businesses are reporting a slowdown in sales, the freelance writing business is on the rise. Cheng's explanation was that demand for hiring a ghostwriter was always there but customers are now more willing to pay for professional ghostwriting services because they see it as a chance of taking the future in their own hands.
"You can easily hire a ghostwriter online cheaply, but few have English as their first language and have experience in creating information products that sell", Cheng said.
Another reason why the company's ghostwriting packages are so popular Cheng explained, was due to repeat orders from customers. "We just give them what they want and a bit more. Word of mouth helps a lot".
To obtain a report explaining how you can create your own information products business, visit information products report
About Elite Ghostwriters
Alan Cheng is the CEO of Elite Ghostwriters (http://www.EliteGhostwriters.com), a professional writing company, offering ghostwriting services for clients who want an online business selling information products. Born and educated in the UK, Alan has helped numerous clients and companies with ghostwriting projects such as ebooks, articles, reports, press releases and emails.
# # #