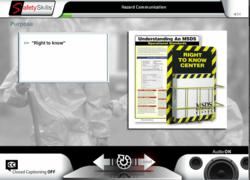 Oklahoma City, OK (PRWEB) May 27, 2013
Before the Globally Harmonized System (GHS) was created and implemented by the United Nations, there were many different regulations on hazard classification in use in different countries. All of the systems may have been similar in content and approach, but still they resulted in multiple standards and classifications and labels for the same hazard. Given the extent of international trade in chemicals, and the potential impact on neighboring countries when controls are not implemented, it was determined that a worldwide approach was necessary. The GHS was designed to replace all the diverse classification and provides the infrastructure for participating countries to implement a hazard classification and communication system, which many less economically developed countries would not have had the money to create themselves. In the longer term, the GHS is expected to improve knowledge of the chronic health hazards of chemicals and encourage a move towards the elimination of hazardous chemicals, especially carcinogens, mutagens and reproductive toxins, or their replacement with less hazardous ones.
The adoption of GHS will additionally impact some SafetySkills® online safety training courses such as Hazardous Communication, Hazard Communication for the Oil and Gas Industry, Laboratory Safety, Chemical Safety, Marking and Labeling and Material Safety Data Sheets. All of these online safety training courses have been changed in accordance with the new guidelines. You can view more information about these courses and all of our SafetySkills® courses by visiting our SafetySkills® Course Catalog.
GHS Implementation Timeline is being adopted in phases and is as follows:
December 1, 2013 -Employers must train their employees/workers on the new label elements and Employers must train their employees/workers on safety data sheet (SDS) format.
June 1, 2015 - Employers must comply with all provisions of the final rule and The Hazard Communication System will require new SDSs to be in uniform format.
December 1, 2015 - Distributors can still ship products labeled by manufacturers under the old OSHA system until this date.
June 1, 2015 -Employers must update alternative workplace labeling and hazard communication programs as necessary and Provide additional worker training for new identified physical and health hazards.
For more information visit http://safetyskills.com.