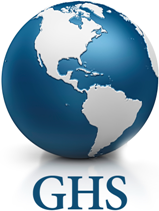 With GHS adoption, we expect OSHA will be paying even more attention to employee training — so it's important for employers to take this first deadline seriously -- Mike Flynn, VP of Product Development at MSDSonline
CHICAGO, IL (PRWEB) January 11, 2013
MSDSonline, the leading provider of sustainable cloud-based EH&S compliance solutions, launched a new online training course today entitled, "Hazard Communication 2012 Awareness Refresher," to help employers comply with OSHA's first GHS-related deadline. The Dec. 1, 2013, deadline, as outlined in the revised Hazard Communication Standard (HazCom 2012), requires all employees exposed to hazardous chemicals to be trained on the new GHS prescribed label elements and safety data sheet format.
The new course is the third offered by MSDSonline to address employer training needs related to OSHA's adoption of GHS. The other two courses are "Hazard Communication 2012," a comprehensive exploration of OSHA's revised HazCom Standard, and "Safety Data Sheets," a course that delves into the 16 sections of the new GHS formatted SDS.
"Training has always been a key component of the Hazard Communication Standard. With GHS adoption, we expect OSHA will be paying even more attention to employee training — so it's important for employers to take this first deadline seriously," said Mike Flynn, MSDSonline vice president of product development.
Flynn continued, "Our new course is designed to accomplish two important tasks: first, to get employees up to speed fast on GHS formatted labels and safety data sheets — which have already made their way into many U.S. facilities — and second, to serve as a brief HazCom refresher for those employees who have previously trained on the key elements of the standard."
MSDSonline cloud-based training courses can be deployed through the MSDSonline system or integrated into a user's legacy learning management system (LMS). Online workplace training has been growing in popularity in recent years because it is easy to deploy, and with the better solutions out there, it is also easy to track, record and report on employee learning activity.
Similarly, many safety professionals have moved away from the standard "drill and kill" approach to safety, which focuses primarily on lecture style training, and into a blended approach that can include online, video and experiential style training methods to address the needs of adult learners and their varied learning styles.
MSDSonline believes the tracking and recording of employee training will be especially important for employers working to comply with HazCom 2012. Because Dec. 1 is the first of several GHS-related deadlines, Flynn anticipates OSHA will be extra vigilant in checking for training compliance. He said, "GHS adoption was a long time coming, and with the publishing of new OSHA standards being few and far between these days, the agency is going to be invested in a successful transition."
GHS was created by the United Nations via committees that included a broad coalition of countries, including the United States. The aim of GHS is to capture best practices of major hazard communication standards employed around the world and to consolidate them into one complimentary, harmonized system.
In addition to GHS-related training, MSDSonline offers more than 80 online courses that cover critical safety topics like fall protection, forklift safety, lockout-tagout and bloodborne pathogens. Information on these, and other workplace-training courses, can be found at http://www.msdsonline.com/workplace-training.
About MSDSonline
Founded in 1996 and based in Chicago, MSDSonline is a leading provider of cost-effective, cloud-based compliance solutions that help businesses of all sizes manage a variety of global environmental, health and safety (EH&S) regulatory requirements. The company's products and services are focused on streamlining hazardous chemical/MSDS management, reporting workplace injuries and illnesses, training employees and administering other critical EH&S information. By leveraging cloud-based technologies, MSDSonline delivers enterprise-level functionality to EH&S professionals at any-size business, helping to improve safety, streamline compliance recordkeeping and reduce potential exposures to workplace hazards and risks. MSDSonline has been recognized for the past six years on Inc. magazine's list of America's 5,000 fastest-growing private companies. More information is available online at http://www.MSDSonline.com and on the official company blog at http://blog.MSDSonline.com. MSDSonline is an ICG (Nasdaq:ICGE) company.