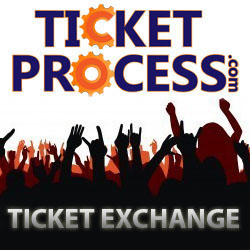 TicketProcess.com recently announced that they will be offering up quality World Series tickets at their signature low prices, and the site wants baseball fans to know that it is easy to use, and satisfaction is always guaranteed
(PRWEB) October 24, 2012
The stage is set for the 2012 World Series, and the matchup will pit the San Francisco Giants against the Detroit Tigers in a best-of-seven series worth all the bragging rights in the league. TicketProcess recently announced that they will be offering up quality World Series tickets at their signature low prices, and the site wants baseball fans to know that it is easy to use, and satisfaction is always guaranteed. Anyone interested in purchasing Tigers vs. Giants tickets to this version of the Fall Classic and attending one of the games in San Francisco or Detroit would be wise to first visit TicketProcess.
The two teams come into the series with completely different situations and emotions. The San Francisco Giants are in the middle of one of the most thrilling runs in MLB postseason history, leaving fans to wonder what type of magic will unfold over the course of the next week or so. After falling behind the Reds 0-2 and reeling off three straight victories to advance into the NLCS, the Giants basically did the same thing against St. Louis, falling behind 1-3 before rattling off three consecutive wins, the last two of which came at home in front of a raucous crowd at AT&T Park.
Detroit's path to the 2012 World Series has been much less stressful and dramatic, especially their four game rout of the Yankees in the ALCS. As a result, the Tigers have had nearly a full week of rest, which is unheard of in the midst of a MLB season. Skeptical fans wonder if those who purchase Tigers vs. Giants tickets will see a team that is well-rested or a bit rusty. Even the All-Star break is only a four day span. By the time ace Justin Verlander takes the hill on Wednesday night, the team will have had a full five days off from work. Confident Detroit fans believe that talent will win out, and the 2012 team is busting at the seams with that.
The World Series schedule is simple and straightforward. The first two games of the series will be played in San Francisco, followed by the next three in Detroit. The final two games of the series will unfold back in the Bay Area, if they are indeed needed. Many experts are predicting a long series, and some have even tossed around the idea of the Giants bringing back suspended All-Star Melky Cabrera, who homered off of Verlander in the All-Star Game and helped secure homefield advantage for the National League in the World Series. Visit TicketProcess now to have the first pick of highly coveted World Series tickets. Look for deals, promos & savings on the Official TicketProcess Facebook Fan Page.