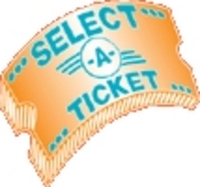 Tickets to all Giants games will likely sell out and the closer it gets to gameday, the more difficult it becomes to get tickets. Entering the season, the November 22nd game vs the Atlanta Falcons will probably have the least demand of all Giants home games
Riverdale, NJ (PRWEB) September 1, 2009
Football season is back. That means New York Giants tickets are going fast and sell out quickly says SelectATicket.com. Bargain hunters who want to see live NFL football can purchase tickets for some New York Jets or Miami Dolphin games at prices under face value.
The Giants had a good start to the 2008 football season. Things didn't go as well for the team after Plaxico Burress shot himself in the thigh in that infamous night club incident. Still, the Giants had an impressive season by winning their division and going to the playoffs. In 2009 the main concern with the Giants appears to be their passing game. Having lost their top two receivers in Plaxico Burress and Amani Toomer, they need a younger player to step up and take control.
"Tickets to all Giants games will likely sell out and the closer it gets to gameday, the more difficult it becomes to get tickets. Entering the season, the November 22nd game vs the Atlanta Falcons will probably have the least demand of all Giants home games," said Mark Gibbons, who's responsible for internet sales at SelectATicket.com.
For those seeking a good deal, New York Jets and the Miami Dolphins tickets are a good value. Here is a list of some discounted games coming up for the Jets and the Dolphins:
New York Jets Vs. Buffalo Bills 10/18/2009 4:15 PM Giants Stadium
New York Jets Vs. Jacksonville Jaguars 11/15/2009 1:00 PM Giants Stadium
New York Jets Vs. Carolina Panthers 11/29/2009 1:00 PM Giants Stadium
New York Jets vs. Atlanta Falcons 12/20/2009 1:00 PM Giants Stadium
New York Jets Vs. Cincinnati Bengals 01/03/2010 1:00 PM Giants Stadium
Miami Dolphins Vs. Buffalo Bills 10/04/2009 4:05 PM LandShark Stadium
Miami Dolphins Vs. New Orleans Saints 10/25/2009 4:15 PM LandShark Stadium
Miami Dolphins Vs. Tampa Bay Buccaneers 11/15/2009 1:00 PM LandShark Stadium
Miami Dolphins Vs. Houston Texans 12/27/2009 1:00 PM LandShark Stadium
There are several big home games for the New York Jets this season including divisional rivals New England on September 20th, Terrell Owens and the Buffalo Bills on October 18th and former Jets QB Chad Pennington and the Miami Dolphins on November 1st.
The Jets have a new head coach, Rex Ryan. After the failed experiment with Brett Favre at quarterback the Jets are handing the team over to highly touted rookie quarterback Mark Sanchez.
The Dolphins face a steep challenge of improving upon last season's impressive 11-5 record. Chad Pennington will need to have a strong season to give the Dolphins a fighting chance in the tough AFC East Division.
Some important home games of this season for the Dolphins include September 21 vs Indianapolis, October 12 vs the Jets, December 6 vs New England and their season finale January 3rd vs the defending Super Bowl Champion Pittsburgh Steelers.
About SelectATicket.com
Select A Ticket has been in business over 30 years as an experienced, trusted, secure ticket broker. We sell tickets to Broadway shows, Concerts, Sports, and Family Events. SelectATicket has been in the ticketing industry since 1978 and is a proud member of the National Association of Ticket Brokers (NATB).
New York Giants, Miami Dolphins and New York Jets tickets are available now at http://www.SelectATicket.com
###