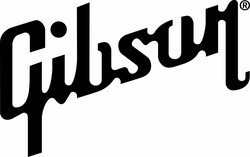 Sam Ash is America's Favorite Music Store.
New York, New York (Vocus) April 6, 2009
Sam Ash, the musical instrument megastore, and Gibson and Epiphone Guitar, the leaders in musical instrument manufacturing, have teamed up to offer an exclusive nationwide tour in celebration of the 50th Anniversary of the Les Paul guitar. As one of the leading musical instrument and accessory retailers in the country, Sam Ash offers one of the largest selections of Gibson and Epiphone guitars and has been offering award winning service since the company's inception in 1924. Guests of the tour will have a chance to be amongst the first to see and play the Gibson Custom Jeff Beck Oxblood limited edition guitar and the Gibson Les Paul 50th Anniversary models.
The Sam Ash tour will kick off on Wednesday, April 15, 2009 in King of Prussia, Pennsylvania and conclude on Friday, May 29, 2009 in Atlanta, Georgia. Gibson and Epiphone clinicians will arrive at each Sam Ash location aboard the exclusive Gibson tour bus . Consumers will have the chance to experience interactive sessions with trend-setting guitarists who have played on stages around the world, learn special Gibson and Epiphone guitar tricks, and information on caring for your instrument. Clinicians will perform throughout the day and at each stop guests will have the chance to win an archtop classic, the Epiphone Alley Kat guitar. Sam Ash will be unveiling a massive selection of Gibson and Epiphone guitars offering consumers exclusive tour deals in-store. The first 50 guests to arrive at each store will qualify for a free string change and care session by a certified Gibson/Epiphone specialist who will be on-site.
The tour schedule is below along with phone numbers of each Sam Ash location where consumers and media can call for more details:
April 15, 2009 King of Prussia, PA (610) 265-6444
April 16, 2009 Franklin Mills, PA (215) 612-1339
April 17, 2009 Cherry Hills, NJ (856) 667-6696
April 21, 2009 New Haven, CT (203)389-0500
April 22, 2009 Huntington, NY (631)421-9333
April 23, 2009 Carle Place, NY (516)333-8700
April 24, 2009 Brooklyn, NY (718)951-3888
April 28, 2009 Paramus, NJ (203)841-0119
April 29, 2009 Springfield, NJ (973)376-5161
April 30, 2009 Edison, NJ (732)572-5595
May 5, 2009 Las Vegas, NV (702)734-0007
May 6, 2009 Ontario Mills, CA (909)484-3550
May 7, 2009 City of Industry, CA (626)839-8177
May 8, 2009 Canoga Park, CA (818)709-5650
May 12, 2009 Cleveland, OH (440)446-0850
May 13, 2009 Columbus, OH (614)436-3919
May 14, 2009 Cincinnati, OH (513)671-4500
May 15, 2009 Indianapolis, IN (317)577-3006
May 20, 2009 Burbank, IL (708)499-3485
May 21, 2009 Lombard, IL (630)424-0767
May 22, 2009 Buffalo Grove, IL (847)253-3151
May 26, 2009 Richmond, VA (804)967-0707
May 27, 2009 Raleigh, NC (919)855-9581
May 28, 2009 Charlotte, NC (704)522-9253
May 29, 2009 Atlanta, GA (770)818-0042
Throughout the tour Sam Ash will also announce special surprise celebrity appearances at key locations across the country. Like many of the most famous musicians, attendees will also have the chance to tour the exclusive Gibson tour bus on site throughout the day. This behind-the-scenes sneak peak of the tour bus used by many of the world's most popular musicians is not available to the general public and is an exclusive opportunity to guests of the Sam Ash event. For more information guests can go to http://www.samashmusic.com. Updates will be posted throughout weekly.
About Sam Ash Music:
Sam Ash Music is celebrating its 85th anniversary serving the musicians of the world since 1924. They are the largest Family Owned Business in the music products industry with 45 locations in 16 states with a foot hold in almost every major music market. Sam Ash is proud to be one of the Largest Gibson and Epiphone dealers in the country and they show that by offering the largest selection of the Gibson Family of Musical Instruments and Accessories. Come into any Sam Ash Music store and you will see, hear and feel the difference as to why "Sam Ash is America's Favorite Music Store." For more information go to http://www.samashmusic.com
CONTACTS:
Caroline Galloway
Gibson Guitar
615-423-4904
http://www.gibson.com
Sammy Ash
Sam Ash Music
516-932-6400 Ext 144
http://www.samashmusic.com
# # #