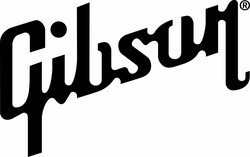 Nashville, Tenn. (Vocus) April 1, 2009
Gibson Guitar, the world's premier musical instrument manufacturer and leader in music technology, announced a showcase of innovative new products to be displayed at this year's Frankfurt Musikmesse, April 1--4, 2009 This year Gibson is offering fans at Musikmesse the chance to demonstrate their own musical greatness by experiencing Gibson and Epiphone guitars and Baldwin Pianos through interactive setups throughout the booth. Interactive stations will be set up for fans to engage and experience each area.
The most remarkable guitar of all time, the Gibson Dark Fire, will take center stage.The Gibson Dark Fire is the most technically advanced guitar with proprietary technology allowing a musician to automatically change multiple tunings in less than a second. Gibson USA will also be showcasing the first production runs of the Joan Jett Signature Melody Maker, the Gary Moore BFG and the Nikki Sixx bass. For more information go to http://www.gibson.com
Gibson Custom will continue its history of presenting some of the world's most collectible guitars at Musikmesse 2009. Guests will be among the first to see the 50th Anniversary Korina Tribute guitar and the 1959 ES-335 Reissue. Rounding out the exhibit will be the very popular Les Paul Standard Reissue, the Joe Bonamassa Les Paul guitar, the Peter Frampton Les Paul model, the Gibson Les Paul Axcess and many other classic Gibson Custom guitars.
Gibson Acoustic, will debut a host of new models never before offered to the public along with the traditional Gibson Acoustic guitars, hand-crafted in Bozeman, Montana. The Gibson Acoustic SJ-200 Studio Modern Classic, SJ-200 Standard Modern Classic, J-45 Standard Modern Classic in Vintage Sunburst and Natural, J-45 Custom Modern Classic, Songwriter Dix Standard Modern Classic and Songwriter Dix Standard Cutaway Modern Classic will be among the newest models offered during the exhibit. For the traditionalists at heart Gibson Acoustic will also offer the J-185 Modern Classic and EC Modern Classic along with the J-185 EC Rosewood Modern Classic. Also offered will be The Kristofferson SJ model, the Hummingbird Modern Classic model, L-00 Blues King Modern Classic, CJ-165 EC Maple and Rosewood Modern Classic models, and the Gibson Acoustic Sheryl Crow model. For more information go to http://www.gibsonacoustic.com
Epiphone, one of the Gibson family of brands, brings quality to music enthusiasts by offering superb musical instruments at affordable prices matched by superior craftsmanship. offer guests the. This includes the Zakk Wylde ZV Custom Electric guitar outfit. Also offered by Epiphone will be the Marcus Henderson Apparition model. Henderson best known as the heavy-metal guitar player behind a majority of guitar parts in highly successful video games, has joined forces with Epiphone to design and create the new Apparition signature guitar. Guest will also have the opportunity to be amongst the first to witness the new Epiphone Custom Historic Collection and the Thunderbird PRO bass. For more information go to http://www.epiphone.com.
Gibson Gear will make their debut at Musikmesse for the very first time and include a vast assortment of quality products that are exclusive to the musical instrument manufacturer. These include signature watches, jewelry, apparel and pen sets. Gibson Guitar will also offer guitar giveaway contests, live demos by some of the company's most respected experts, and autograph sessions from Gibson artists on Saturday, April 4, 2009. Baldwin Piano will showcase the finest grand and upright pianos for the first time on the floor with Gibson's full family of brands in the same exhibit. Thousands of meticulous steps and only the finest materials go into producing a Baldwin Piano. The company is the only one in the world to offer Custom, Exotic and Gallery pianos designed with special finishes, craftsmanship and one-of-a-kind production possibilities.
About Gibson:
Gibson is known worldwide for producing classic models in every major style of fretted instrument, including acoustic and electric guitars, mandolins, and banjos. Gibson's HD.6X-PRO Digital Guitar, the Gibson Robot Guitar and the new Gibson Dark Fire represent the biggest advances in electric guitar design in over 70 years. Founded in 1894 in Kalamazoo, Michigan, and headquartered in Nashville since 1984, Gibson Guitar Corp.'s family of brands includes Epiphone, Dobro, Maestro, Kramer, Steinberger, Tobias, Echoplex, Electar, Flatiron, Take Anywhere Technology, Slingerland, Valley Arts, Oberheim, Sunshine Piano, Baldwin Piano, J&C Fischer, Chickering, Hamilton, and Wurlitzer. Visit Gibson's website at http://www.gibson.com or http://www.gibson.com/press.
Press Contacts:
Caroline Galloway, GIBSON, 615-423-4904, caroline.galloway (at) gibson.com
###