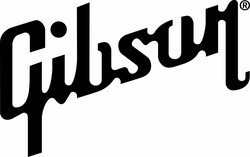 Los Angeles, California (Vocus) January 12, 2009
Gibson Guitar, the world's premier musical instrument maker and leader in music technology will celebrate their 5th year hosting the official lodge at the Sundance Film Festival in Park City, Utah. The Gibson Lodge known for attracting some of the most famous attendees of the festival will once again offer Fireside Jams and an opportunity to promote Music Rising, a campaign founded by U2's The Edge, producer Bob Ezrin and Gibson Guitar Chairman and CEO Henry Juszkiewicz. Music Rising will once again be the theme of this year's lodge with special visual displays. Gibson Guitar has also partnered with The Associated Press who will host the celebrity portrait studio for actors in films premiering at Sundance. Publicists are encouraged to schedule the celebrity portrait sessions in advance by calling Susan Katz, Associated Press Images, 213-346-3117.
The Gibson Lodge will be open from Friday, Jan. 16 - Wednesday, Jan. 21, 2009. The "By Invitation Only" events will be daytime retreats and a hot spot where celebrity guests and film industry executives can network, rock out, or just kick back and relax. It will be one of the hottest and most exclusive invitations in town! A collection of Gibson guitars will be on hand along with a live back-up band. Gibson will "rock the house" with impromptu jam sessions in the cozy environment on Main Street while AP's photographers will capture the stars in their most candid moments. Every year, the jam sessions are charged with high energy and will be the place to occupy the celebrities time and provide an escape retreat at one of the most popular spots in town. Celebrities and VIPs will also have exclusive use of the state-of-the-art Gibson Tour Bus which will be used for media interviews and shuttle in Park City.
About Gibson Guitar
Music giant Gibson Guitar Corp. is known worldwide for producing classic models in every major style of fretted instrument, including acoustic and electric guitars, mandolins, and banjos. Gibson's HD.6X-PRO Digital Guitar and the Gibson Robot Guitar represent the biggest advances in electric guitar design in over 70 years. Founded in 1894 in Kalamazoo, Michigan, and headquartered in Nashville since 1984, Gibson Guitar Corp.'s family of brands now includes Epiphone, Dobro, Kramer, Steinberger, Tobias, Echoplex, Electar, Flatiron, Slingerland, Valley Arts, Maestro, Oberheim, Sunshine Piano, Take Anywhere Technology, Baldwin, J&C Fischer, Chickering, Hamilton, and Wurlitzer. Visit Gibson's website.
###