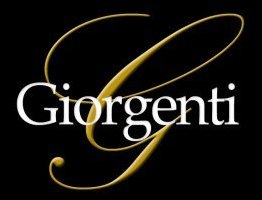 But we are certain, once a man feels what it's like to wear one of our custom dress shirts, he will never go back to store bought again.
New York, NY (PRWEB) November 2, 2006 –-
A unique gift idea for the holidays for the very deserving man has been just been announced by Giorgenti Best Custom Shirt. The website has just launched its dress shirt holiday special: 50% off its $99 dress shirt with free monogram, a free matching tie and free shipping.
"We're basically giving our beautiful dress shirts away," said Janine Giorgenti of Giorgenti Best Custom Shirt. "But we are certain, once a man feels what it's like to wear one of our custom dress shirts, he will never go back to store bought again."
Giorgenti Best Custom Shirts is the vision of Janine Giorgenti, a fourth-generation Italian designer who blends old-world craftsmanship with today's cutting-edge technology. The company's master tailors cut the dress shirts by hand. They top-stitch the collars, cuffs, and fronts with more than 20 stitches per inch for a rich look that stands up to the test of time and regular dry cleaning.
Navigation through Best Custom Shirt's website is simple. Clients choose from one of three packages:
Custom Economy ($49-$69) Wrinkle Resistant Cotton Blends
Deluxe Custom Shirts ($89-$99) Super Fine Cottons
Luxury Custom Shirts ($135-$165) The Finest Custom Shirts Available
They then select the fabric and style of shirt with the type of collar, cuffs and pockets.
Customers fill out an easy, yet comprehensive measurement form to make sure the fit is perfect. Janine personally reviews every order and the company's Worry Free Guarantee ensures clients get exactly the quality tailored dress shirts they want, the first time.
A very special feature of the website is the Personal Style Guide which allows clients to find the best colors and styles to compliment their features.
"If a client is overwhelmed by the choice of fabrics and styles, we make it easy. All they have to do is select their coloring and facial structure, and our website will let them know which fabrics and styles will look the best on them," says Janine Giorgenti.
With Giorgenti Best Custom Shirt's holiday special, a gift idea of a custom dress shirt is very affordable. All customers need to do is click on Holiday Gift Special on the front page. Orders must be received by December 7 to guarantee Christmas delivery. Gift certificates are also available and can be ordered any time.
About Giorgenti Best Custom Shirt
The Wall Street Journal has noted Giorgenti Best Custom Shirt for its outstanding customer service, the quality of the dress shirts, the variety of fabrics, and customer follow-up. Janine Giorgenti has been featured on CNN, CBS and Fox News for her image expertise and is sought after for "Dress for Success" seminars and as a consultant for Fortune 500 executives. But clients don't need to travel to New York or spend a fortune to take advantage of Janine's knowledge. All they have to do is visit BestCustomShirt.com online.
Media Contact:
Janine Giorgenti
Direct: 516-318-4269
Office: 1-800-994-6243
info @ bestcustomshirt.com Attn: Janine
http://www.BestCustomShirt.com
###