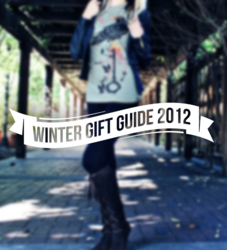 Fit for a King, Holiday Gift Ideas from Design By Humans
Chico, CA (PRWEB) November 28, 2012
The creatives and models at Design By Humans have teamed up to help with gift giving ideas. First step create a gift guide catelog. Second, explain all the different types of shirts for different personality traits. Finally, if finding the right gift, buy an egift card for friends and family for Christmas.
With the holidays here, shopping can be crazy, especially when viewing the Black Friday videos. Shopping online can be much simpler, cost effective, and efficient. However, finding the right gift for the right person can be challenging.
There are lots of different t shirt categories. Part of finding the perfect gift ideas is about knowing what the person likes, matching with the perfect gift. This is a guide to help choose the best t shirt for the right person.
T Shirt Gift Guide Matching Types of People
Abstract Shirts are for those that aren't afraid to do something different. Wild shapes and unique forms are for the artist types and those that love being different.
Vintage Shirts are popular for the older 20's crowd that enjoy the old school colors, video games and brands. Vintage and Retro shirts are popular for young professionals and hipster style clothing.
Animal shirts are for those always talking about cats, dogs, fish and wild life in general. There are the owl shirts for the wise and the cat shirts for the fun and friendly.
Character T Shirts are funny for those into comedy and animation. These shirts are for the funny guys and the cartoon lovers.
Music T Shirts are for the musically inclined. The DJs, musicians, and those that can't live without head phones in their ears.
Nature Shirts are for the outdoors man, tree lovers or a landscape artists.
Robot shirts are for the technology gurus that know everything about future computers and cyborgs. They probably have cords and computer parts all over the house, maybe a space ship or two.
Skulls shirts are worn by those that wear a lot of black and metal. These are darker themed shirts with simpler colors. They go well with gothic and punk styles as well.
Urban T Shirts feature street style clothing. The rural structures make a great connection with the city life population.
There are tons of different t shirts out there for different personalities. There is a special connection made when buying the right gift for the right person. This holiday gift guide should help with choosing the right gift for a special person.
Another good gift idea is to buy two matching shirts as a couple. Design By Humans prints the best t shirt designs in men's and women's sizes. There is also the option of buying two shirts or get a whole group together to buy new shirts. It's a good group or family gift giving idea.