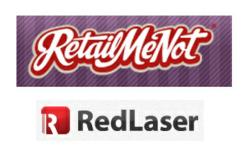 Finding a coupon can't get much easier than this. [It's] as necessary as getting out your wallet before buying.
El Segundo, California (PRWEB) December 12, 2012
Unlike decades past, when gift-givers had to rely on paper mailers to save money on holiday gifts, smartphone apps have modernized shoppers' money saving strategies. Jennifer Calonia, savings and frugal-living expert for GoBankingRates.com, researches how American consumers can get an edge when it comes to saving money for the shopping season.
The report findings revealed savings apps like RedLaser, which is a price comparison tool, and RetailMeNot Coupons, an app that aggregates online and in-store coupons, to be among the top four applications that keep costs low for consumers in their holiday shopping runs.
But the applications Ms. Calonia evaluates do more for consumers' savings than just price comparisons. In addition to the popular RedLaser application, savings-friendly app options include features that round-up the best online and in-store coupons, and are even so sophisticated that certain applications can perform local deal searches based on shoppers' GPS location.
Melissa Adams, an avid user of the RetailMeNot Coupons app, shares why she enjoys using this money-saving tool.
"Finding a coupon can't get much easier than this. [It's] as necessary as getting out your wallet before buying."
Whether shoppers enjoy finding inexpensive Christmas gifts the old-fashioned way, like visiting the mall, or prefer cyber-shopping, these practical apps can teach consumers how to save money on their holiday gift list.
Click here to read the full report.
Ms. Calonia reports on personal finance, with a specialty in saving money, budgeting and lifestyle. She is available to comment on any of these topics and can be reached via e-mail at JenniferC(at)consumertrack(dot)com.
About Jennifer Calonia
Jennifer Calonia is a reputed journalist covering personal finance subjects like banking, saving money and debt. Her features and helpful savings tips encourage and empower households across America to achieve financial balance.
Her work is featured in major publications like US News & World Report, Yahoo!, Yahoo! Finance, LearnVest, Business Insider, Can Do Finance and Consumerism Commentary. Ms. Calonia's current project, a column called "Breaking Up with Debt", launched in November 2012.
About Go Banking Rates
Go Banking Rates (http://www.GoBankingRates.com) a national website dedicated to connecting readers with the best interest rates on financial services nationwide, as well as informative personal finance content, news and tools. Go Banking Rates collects interest rate information from more than 4,000 U.S. banks and credit unions, making it the only online rates aggregator with the ability to provide the most comprehensive and authentic local interest rate information. Go Banking Rates also regularly publishes expert advice from personal finance professionals.
GoBankingRates.com belongs to a network of more than 1500 finance websites, including GoInsuranceRates.com and GoFreeCredit.com. These sites receive more than 2 million visits each month.