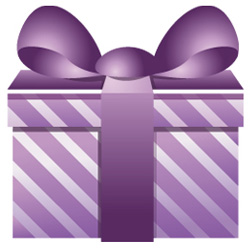 The new look Gift Treasures store possesses all the markings of an IvyBridge branded store complete with accessible personalised gifts at competitive prices.
(PRWEB UK) 3 October 2012
IvyBridge, owner of 3 popular UK Gift sites, has announced the re-launch of its Gift Treasures website, a site offering a significant variety of gifts for an equally significant variety of occasions.
There's a growing buzz this time around, as the revamped appearance provides an inviting shop window to entice and delight the loyal customer base. All products are easily accessed, invaluable when you have no time to waste.
Gift Treasures joins the IvyBridge brand roster, alongside Baby Experiences and Wedding Gifts. Covering mother's and father's day, anniversary gifts, home & garden gifts and more, with a versatile gift choice that is tailor made for a generation of savvy shoppers seeking fast and easy transactions.
Elisabeth Keck, owner of Ivy Bridge summarises the vision behind the relaunch:
"We felt a warm and welcoming store front creates the online equivalent of the trusted local store. Gift Treasures new look possesses all the markings of an IvyBridge branded store complete with accessible personalised gifts at competitive prices."
The team behind the Gift Treasures website recognises the variety in shopper behaviours, and also the common trend for low customer loyalty. The traditional shopper values excellent product photography & good merchandising to replicate the high street shop, all these factors are incorporated into the website.
Social media has also been embraced by IvyBridge for its Gift Treasures brand, in response to the influx of social networks and prevalence of mobile users. Customers are now able to communicate via Facebook (facebook.com/GiftTreasures), Twitter (twitter.com/gift_treasures) and Google+ channels, whether it's general questions, support questions or just to say hello.
Elisabeth continued "We've developed our interactive social profiles to make it easier to communicate with customers. We are an online business, so it's only right that we allow existing and potential customers to contact us through popular online channels - particularly at this time of year when people are beginning the process of finding the ideal Christmas gifts for the family."
As with all IvyBridge shopping experiences, there's a heavy focus on creating a stress-free seamless buying journey, vital ahead of this year's festive season. Christmas promises to feature a high class range of products guaranteed to bring delight to customers. All online promotions feature fast delivery options, and Christmas delivery options will be publicised through the website.
There's a great opportunity to browse a wide range gift selection at competitive prices, from traditional wooden toys for the kids through to a range of bakeware & cooking products for the kitchen. Effectively, you have Christmas all sewn up with one click of the button, making the Gift Treasures store a worthy addition to the IvyBridge gift portfolio.