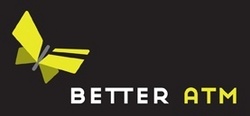 We are positioning our customers to offer consumers maximum value and differentiation at a time when the challenges couldn't be greater. Technology-enabled ATMs dispensing gift cards will quickly become the industry standard. We are very eager to be at the forefront with Better ATM Services to help bring this much needed product to market
MESA, Ariz. (PRWEB) October 6, 2008
In a related development, Better ATM Services has become a reseller of Amazon.com Gift Cards. This will allow Amazon.com Gift Cards to be distributed through ATM networks owned and operated by independent sales organizations throughout the U.S. The Amazon.com Gift Card is immediately valid for use toward purchase of any of the millions of items offered for sale at Amazon.com. According to Better ATM Services' CEO Todd Nuttall, "With recent economic news setting the stage for consumer shopping this holiday season and beyond, tough economic times mean consumers will increasingly demand more value. Gift cards with coupons and incentives distributed through ATMs provide just that!" With no need to drive to multiple locations while agonizing over what gift to buy and where to buy it for the best price Nuttall explained that consumers will be able to get the most value for their hard-earned dollars.
Automated Cash Systems CEO Carl Stein says the program represents a historic moment for the industry. "Just like the ATM revolutionized how customers view banking, ATMs are revolutionizing the way gift cards will be sold. This is a labor and time saving convenience and a boost to the bottom line," said Stein.
APTUS Financial's Vice President of Operations Jeremy Inman says everyone wins at a time when they need it most. "We are positioning our customers to offer consumers maximum value and differentiation at a time when the challenges couldn't be greater. Technology-enabled ATMs dispensing gift cards will quickly become the industry standard. We are very eager to be at the forefront with Better ATM Services to help bring this much needed product to market," explained Inman.
Gift cards are a recent phenomenon in America and are spreading rapidly around the world. Gift cards make up the largest segment of prepaid cards and offer a convenient gift alternative which has had tremendous consumer acceptance and changed the retail industry. The Tower Group estimates that approximately $80 billion was spent on such cards in 2006. Based on Mercator Advisory Group research; this included approximately 600 million in-store cards sold.
About Better ATM Services
Better ATM Services (BATM), a Mesa, Arizona-based company, supplies patented technology that enables an ATM to dispense prepaid gift cards. Enabled ATMs dispense the prepaid cards via the ATM's cash tray using the machine's existing dispensing mechanisms. BATM licenses its technology to both ATM and prepaid card industry participants to provide a more secure, convenient, and profitable distribution option with additional revenue opportunities. BATM's patented technology assures continued operation within existing industry infrastructures and pricing models. For more information, please email [email protected]
About Automated Cash Management Systems
Since 2000, ACMS has been selling, installing, servicing, and processing ATM's. We currently process over 400 ATM's throughout the United States with an average of 3500 transactions processed each day. As a mid-sized company we offer personalized service to our customers. Our ATM service will allow customers to access their bank and credit card accounts via all major networks.
About APTUS Financial
Founded in February 2002, APTUS Financial was formed to provide complete and customized ATM sales, ATM leasing and management solutions. The company's mission is to connect banks, credit unions, retailers, and investors with ATM solutions tailored to their unique needs. With 30 years of combined ATM leasing and ATM sales experience, APTUS Financial offers an unmatched ability to create custom, expert ATM solutions to clients, and provide the service to help ATM machine owners maximize their investments and leverage additional revenue streams.