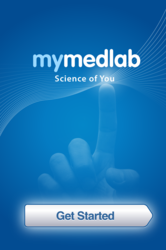 The Gift of Health provides potentially life-saving information, and for many, it will represent the first step to becoming a wiser consumer of health care. David Clymer
Palo Alto, CA (PRWEB) December 19, 2012
Digital Health startup, StepOneHealth, understands that personalized medicine is the future of healthcare. This year avoid traffic and long lines at the mall and give the gift of health. StepOne Health is pleased to offer a general health screen lab panel through its partner, MyMedLab.
The Gift of Health panel includes the same 65 tests used in a yearly checkup or insurance physical. It combines the general health screen (30 Tests) with two other individual tests evaluating common health concerns like anemia and infection (CBC), abnormal protein, and glucose levels (UA).
For only $75USD, The Gift of Health can be purchased online in seconds, and it can be emailed or printed.
A leading provider of direct-to-consumer laboratory testing services, MyMedLab tests and panels provide a simple and affordable way to receive an unbiased personal health evaluation. Available in over 2,000 locations nationwide, the Gift of Health test results will establish a baseline of values that can be used for comparison to future results and the beginning of a personalized health experience.
"We're happy to provide this gift through our partner, StepOne Health. We see it as the perfect gift for family members, loved ones, friends, and co-workers," stated David Clymer, CEO of MyMedLab. "The Gift of Health provides potentially life-saving information, and for many, it will represent the first step to becoming a wiser consumer of health care."
To order, click on the 'Gift of Health' link.
About Step One Health
StepOne Health is a web based engine that connects people, experts, and services under the new healthcare laws. A virtual health concierge, we check eligibility based on your health plan in seconds, and then we show you which companies are providing the services for which you qualify. To learn more, visit http://steponehealth.com
About MyMedLab
MyMedLab is a leading provider of direct-to-consumer laboratory testing services. We like to call it 'the science of you'. MyMedLab has developed a unique suite of software applications and professional networks that enable the ordering, processing, and reporting of test results directly to consumers. MyMedlab.com allows consumers to access test results in 6 easy steps! Step 1. Order test online. 2. MML Dr. Approves. 3. Print lab order. 4. Visit local lab. 5. View results online. 6. Order an expert review. Start making more informed health care choices, visit; mymedlab.com