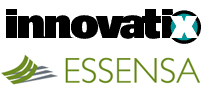 We are pleased to be working with GCP.
Wellesley, MA (PRWEB) April 03, 2013
GiftCard Partners Inc. (GCP) continues to branch out to provide the best and most up-to-date services to its customers in the corporate marketplace. GCP has recently contracted with Innovatix and Essensa, two of America's leading group purchasing organizations (GPOs), to offer their members many of GCP's leading gift card brands. Through an online ordering portal, Innovatix and Essensa members are able to receive volume discounts on bulk gift care purchases, keep records of past orders, and easily re-order additional cards.
Innovatix and Essensa are affiliated with GNYHA Ventures, Inc. and Premier, which represent more than $45 billion of purchasing volume and more than 30,000 members nationwide. Together, these organizations contract with vendors like GCP to negotiate volume-based discounts to achieve the best value to their members.
"We are pleased to be working with GCP," said Innovatix President & CEO, John P. Sganga. "GCP's interest in working with us represents both the significance of our memberships' purchasing volume and the true uniqueness of our portfolio in the marketplace. GCP is one of many contracts that our members don't expect to see from us and I am pleased that every day we continue to diversify in our offering."
About Innovatix:
Innovatix is the nation's largest non-acute care group purchasing organization with a national membership base of non-acute care pharmacy and institutional providers in education and senior living, for example. Launched in 1993, Innovatix provides high-quality group purchasing and consultative services—as well as continuing education opportunities and legislative advocacy. Innovatix is co-owned by GNYHA Ventures and Premier.
About Essensa
Founded in 2009, Essensa is a group purchasing and supply chain management organization serving businesses in both healthcare and non-healthcare industries such as colleges & universities, hospitality, Owned by GNYHA Ventures, Inc. and affiliated with Premier, Inc. Essensa delivers an unparalleled selection of supply contracts, data management and benchmarking tools, and additional support services.
About GNYHA Ventures
GNYHA Ventures, Inc. manages the for-profit subsidiaries and affiliates of the Greater New York Hospital Association. GNYHA Ventures industry-leading business and purchasing services help healthcare providers and other businesses reduce costs and operate more efficiently. Serving more than 27,000 members across the United States and Puerto Rice, GNYHA Ventures completed nearly $10 billion in business commerce in 2012.
About GiftCard Partners
GiftCard Partners is one of the nation's largest developers of corporate Gift Card programs; dedicated to growing their clients' B2B gift card business through innovative approaches in the incentive, loyalty, promotion, fundraising (Scrip), and affinity markets.
GiftCard Partners works with a broad range of leading brand companies as an out-sourced program management solution. Their client's gift cards are placed in workplace safety programs, health and wellness programs, employee recognition, motivation and sales incentive programs, and customer rewards and loyalty programs. Some of their clients include CVS/pharmacy®, The Children's Place, AutoZone®, The Cheesecake Factory®, Whole Foods Market, Nutrisystem®, SUBWAY®, Charming Shoppes (Lane Bryant® and Catherines®), 1-800-Flowers, Boston Market, and more.