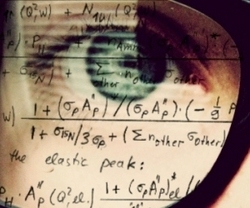 Many of our children are at risk of falling between the cracks, drifting in mediocrity rather than reaching their full potential as tomorrow's great thinkers.
New York, NY (PRWEB) February 1, 2011
An essential and valuable new resource for educators and parents of gifted and creative children is the new exceptional website Exquisite Minds: Gifted and Creative Children. Established and managed by Stacia Nicole Garland, a former award winning teacher, Exquisite Minds offers easy to navigate resources for educating bright students.
Exquisite Minds believes in the importance of cultivating creativity in bright and gifted children and offers support to parents and educators who want to challenge all children to find new and constructive ways to look at the world.
This website offers: resources and curriculum for parents and educators (much of this is free), best books, movies and games for gifted and creative children, a forum and a humor page where parents and educators can submit their own stories.
Ms. Garland has her Gifted Certification and her Masters of Science in Curriculum and Instruction from the University of Kansas. She is a member of the Florida Association for the Gifted, Gifted Association of Missouri and the National Association for Gifted Children.
Garland states on her website, "….she loves children and keeps in touch with many past students who are now at universities around the country. Since her own son is busy studying (hopefully) at Tufts University in Boston, she searches the internet looking for the best resources and welcomes opportunities in helping other people's children reach their full potential."
Garland adds, "Many of our children are at risk of falling between the cracks, drifting in mediocrity rather than reaching their full potential as tomorrow's great thinkers. As a result of my passion for gifted children, I originated and funded a website with a focus on promoting creativity in bright and gifted children. This website was established with the intent of providing support and resources to parents and educators."
Exquisite Minds: Gifted and Creative Children has also launched social media via Facebook and Twitter:
Join the Exquisite Minds Facebook Community: Exquisite Minds: Gifted and Creative Children on Facebook
Follow Exquisite Minds on Twitter: http://twitter.com/#!/exquisiteminds1
###