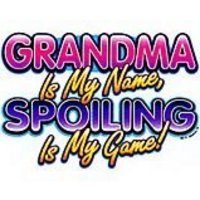 At SeniorStore.com, we continually expand our product offerings for seniors based on customer feedback and we often create innovative products with our vendors
Auburn, NY (Vocus) April 22, 2010
Tired of sending just a card or chocolates to an older mom? It's that time of year again, and it can be challenging to search for a one-of-a kind Mother's Day gift for an older mom or a special older woman in your life. Instead of sending just a card this year, consider these six gift ideas for older women and gifts for older moms.
1. Practical Household Gifts – Find practical household gifts for seniors that mom can use to simplify her life. Gifts such as talking thermometers, large button phones, lap desks or pill organizers are both useful and unique. The joy of this type of gift is that it helps seniors live more independently. Common household products are being redesigned in the marketplace and adapted for senior use. Study the physical abilities of the senior and choose products specifically designed to meet that need. For example, if your senior has macular degeneration, consider finding a senior store that offers low vision products.
2. Senior Games - Consider giving fun senior games as a gift for an older mom. Games are a great way to bring family and friends together. Try a nostalgic reminiscing game and test your knowledge of fads, music, TV and more, or give a 1930's, 1940's, or 1950's jigsaw puzzle. Does she enjoy large print crossword puzzles or large print word searches? Senior games should entertain seniors along with helping to keep their memory sharp.
3. Personalized Gifts - Personalized gifts like poems, books, or clocks are a one-of-a-kind gift to give an older mom or an older woman. Add mom's name and an "I love you" message to express to her what she means to you. Order a birthday chronicle which has the President of her birth year announcing her birth, the top headline from the month she was born, and other facts from the year like top songs, movies, prices. There is a space on the bottom of the birthday chronicle for adding a personalized message. The birthday chronicle will go on her wall and be a conversation piece for years.
4. Coffee & Tea Lovers – For those coffee and tea loving moms, find a mug that fits her personality. It can be a grandma mug, or just a beautiful mug with a design she would love. Fill the mug with a bag of her favorite coffee or tea for an inexpensive gift for mom. Every day when mom enjoys her daily cup of coffee, she'll think of that special Mother's Day gift.
5. Origin of Last Name – Does your older mom enjoy genealogy or history? Give her a framed origin of last name print for her next gift. These decorative oak framed prints give information about a family's last name such as a family's motto, country of origin, family arms, and more, and will make a great addition to her wall. Name origins can sometimes be quite surprising or humorous, but add information to a family history that can be shared by everyone.
6. Gifts for Grandma Themed Items- Is the older woman in your life a grandmother? Consider gifts for grandma like a grandma shirt, a grandma afghan or perhaps a grandma memory book where she can recall her lifetime memories for the benefit of future generations. Seniors that are older have a treasure trove of memories that have never been shared with anyone. Now is the time to pull those out and save them forever. Do you need a more upscale gift for grandma? A grandma gift basket that grandma themed gifts makes for a more elegant gift.
7. Great Grandma Gift- Don't forget to buy great grandma gifts for those treasured grandmas that have become great grandmas. A gift for great grandma such as a great grandma brag book or great grandma frame will let her know she's at the top of the heap in the world of grandmas.
"At SeniorStore.com, we continually expand our product offerings for seniors based on customer feedback and we often create innovative products with our vendors," stated Lisa Klima, owner of SeniorStore.com. "As my own parents age, I have a personal connection to the products we choose to carry."
SeniorStore.com is an online retail store that specializes in gifts for older moms, gifts for older women, seniors and milestone anniversary gifts. They offer a wide array of gift ideas for older moms including personalized gifts, practical gifts, and fun nostalgic games for seniors. They are one of the senior product pioneers on the Web, and have been selling online since 1998.
###