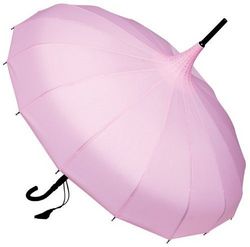 (PRWEB) May 4, 2008
Dotcomgiftshop.com, the online specialist retail store for gifts and presents, has announced the launch of its new gifts for her range for summer 2008, making it easier than ever to find special and unique gifts for the discerning woman, whatever the occasion.
For those looking for inspiration, Dotcomgiftshop.com has something to suit every taste and budget.
With gifts ranging from subtle items like hand mirrors and trinket boxes to more luxurious presents like Edwardian parasols and porcelain vases, there's something for all tastes at Dotcomgiftshop.com.
The Gifts for Her department of the Dotcomgiftshop.com website is purpose-built to make finding the perfect gift a piece of cake. Custom-built pages allow shoppers to narrow down their search easily so they can filter out unwanted items and only view the things that will be of interest to them.
Finding gifts for her is notoriously difficult and it's easy to spend hours wandering aimlessly around the high street. But Dotcomgiftshop.com takes away the hassle and provides the bargains and convenience that only an online shop can offer.
With such a wide range of gifts and prices to cater for every budget, shoppers will have no problem finding suitable presents for any occasion, whether it is a birthday, anniversary or any other cause for celebration. In fact, the only problem visitors to Dotcomgiftshop.com might have is that they will be spoiled for choice!
To see the new Dotcomgiftshop.com Gifts for Her collection, as well as the full range of presents available to buy online, visit http://www.dotcomgiftshop.com
###