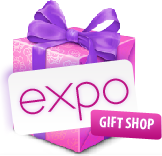 It's wonderful being able to shop for loved ones in the UK without having to worry about the cost of delivery- Receiving items worldwide was also very easy and inexpensive
London (PRWEB UK) 13 July 2011
Expo Gift Shop is pleased to announce the launch of their new website expogiftshop.com offering quality gifts and presents for family, home and garden with free UK delivery on all items. A range of currency and payment options are available, making this an ideal site for sending gifts to loved ones in the UK from anywhere in the world with no expensive delivery charges.
Gifts for all occasions and family members are included in the wonderful new range of items launched on Expo Gift Shop.
Main Categories:
Baskin Robbins Ice-cream cakes
Beauty & Fragrances
Jewellery & Watches
Oil Burners & Candles
Gadgets
Home & Garden
Unusual Gifts
Occasions
Family
There are a wide range of items available to buy online, gifts for ladies, gents, children and even for home and garden.
Along with our traditional gifts such as perfumes, jewellery, toys etc. Expo Gift Shop also has some unique and unusual gifts on offer such as our fantasy and fairy range or our Baskin Robbins Ice-Cream Cakes.
Looking for that something special for the home Expo Gift Shop has a wide range of candles and oil burners, together with various other decorative and practical presents, suitable for the kitchen, bathroom, bedroom, living room or garden.
Finding ideal gifts for different people can often cause hours of frustration going to and from various shopping centers. Now find gifts for everyone in one convenient place without even having to leave the comfort of home. All presents are delivered to any address - wherever in the world it may be!
Expo Gift Shop makes buying gifts easy and fun. For more information on the online gift shop, visit Expo Gift Shop