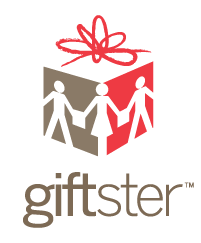 I like Giftster because I can keep my kids' lists updated all year round and it serves as the single source for birthdays, Christmas, Etc. - Dale
Minneapolis, MN (PRWEB) November 09, 2012
Giftster.com and the Giftster mobile apps are the place to share gift ideas with family and close friends so you can give and get the gifts that matter most. Set it up once, use it for a lifetime and, best of all, it's free.
Starting this weekend, November 10th, many families start organizing gift exchange plans for presents and gifts for the holidays. According to Giftster proprietary data, the peak planning phase starts now, and ends the first weekend after Thanksgiving. The peak gift buying phase starts on Thanksgiving and starts to diminish on December 12th. These dates are based on aggregate usage patterns in Giftster.
This holiday, everyone in the family has their favorite Internet-connected device. Giftster connects family on all of them - from Apple, Samsung, Motorola, Amazon, and on smartphones, tablets, ereaders and computers. Everyone can view each other's gift wish list with real time synchronization on whatever device they have.
How does Giftster work? It's simple.

Visit giftster.com or download the Apple MyGiftster iOS App and signup for a free account
Create gift lists for any occasion.
Make and manage groups to share lists with others.
Browse and reserve gift ideas and track the purchase status to avoid duplicates and the hassle of returns.
Print a shopping list of reserved items or use the mobile app on the go.
Buy gifts in person, online or however works best -- any store or any source.
It combines features of a wish list, gift registry, family events calendar, and news feed all in one app.
Giftster is not another shopping site, there are plenty of those out there already. Giftster is a free gift idea management system connecting families and close friends. The list maker can include links to specific items at specific online merchants and any transaction takes place at the merchant's site.
"In the past, our families have sent gift ideas back and forth via email, but the same lists get sent to extended families too. That means lots of last minute returns, duplicate gifts and holiday headaches," said Judy Oldberg, a Giftster.com user and Chicago-area resident with family across the country. "Now our family is using Giftster.com and the Giftster iphone App. We've cut down on email traffic and every family member has a list they're adding to in the lead up to the holidays. No more last minute, 'Send me what you want' rush and no more returns, I love it!"
Giftster.com and the Giftster mobile apps are simple to use and have a variety of fun and useful features. Unlike most gift registries, Giftster allows members to build lists and preferences any way they like, adding ideas for any store or source – both online and offline, or just preferences, like gardening or favorite colors or charities.
Thousands of families currently take advantage of Giftster.com or a Giftster mobile app and as of November 9th the number of members is growing by hundreds every day.
About MyGiftster Corporation
Minneapolis-based MyGiftster Corporation was founded in 2008. Additional screen shots and artwork are located on the Giftster press page. Founder Ron Reimann and multiple Giftster members are available for interviews.