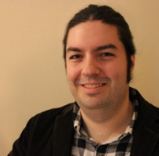 I'm pumped to join Giftster as CTO. Ron has done an amazing job of working with Giftster's users to make it a service people find useful and love. I'm excited to work together to take it to the next level.
Minneapolis-Saint Paul, MN (PRWEB) April 30, 2013
Giftster.com, the lifetime gift registry connecting family members around gift giving occasions, announces that Ian Fitzpatrick has joined the company as Chief Technology Officer and general business strategist.
Mr. Fitzpatrick, 32, residing in St. Paul, Minnesota, is a full stack web developer, who also happens to have more than the usual business acumen to help execute on business objectives.
Ron Reimann, MyGiftster President, says "His skill set is perfect to drive the existing Giftster code platform. He brings strengths in using Python with the Django Framework, Wordpress, HTML5/CSS/Javascript and cross-platform mobile app development work using the Phonegap framework and jQuery Mobile."
Mr. Fitzpatrick has worked on several start up development projects in the web and mobile space, and consults with small to medium businesses on their use of technology to achieve specific business objectives with his Citrusy Software consulting practice.
About Giftster
Giftster is a free consumer social network, a private wish list sharing system connecting family and close friends. It is designed to do one thing better than any other available service - to help people give and get gifts that matter most.
The service runs at the website giftster.com, and syncs in real time with the IOS app for iPhone, m.giftster.com for other browser based devices, and in May with Giftster for Android in the Google Play store. Based on dozens of user interviews, there are several significant new capabilities under development for release later this summer.
# # #