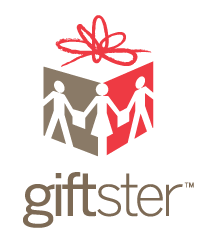 Founder Ron Reimann says "Someday 'check Giftster' will be common in the family lexicon around gift giving occasions for millions of people" if we got this right."
St. Paul, Minnesota (PRWEB) November 03, 2011
Giftster, releasing today, is the free online social network that connects every member of the family, from kids to grandparents, with a wish list service everyone can give and get gifts that matter most, even when on the tightest of budgets.
The free service is designed for computers, smart phones and tablets so everyone can check each other's gift wish lists before making a gift purchase no matter where they are. Items on someone's list can be reserved, avoiding duplicate gifts, without the list maker knowing the status.
Giftster's fresh, easy to use design puts the users in charge of successful gift giving and gift getting in their lives. Making a list of gift preferences is much like jotting a list on a piece of paper, except it is online, and you can include star rankings, the cost of the item and one click links to online retailers that carry the exact item you prefer.
For privacy, to share lists, a member creates a "Giftster Group" and invites family to join. Those in the group can see each other's lists and mark items as reserved or purchased.
The Giftster service includes a blog containing gift giving and list making tips and ideas, an upcoming event calendar for important family dates, such as birthdays and anniversaries, and a feature to print out a shopping list containing just the items from everyone's lists that you have reserved to purchase.
What it doesn't have is any requirement to first shop for an item before adding it to a list, like some sites, or lots of advertisements, or extra bells and whistles that just serve to overwhelm the main task at hand.
Who has $14 billion to lose?
Prominent economics professor Joel Waldfogel from the University of Minnesota makes the case that poor gift giving choices results in $14 billion of lost economic value each holiday: lost gift cards, gifts that end up in the back of the closet, one more rep tie. "Thoughtfulness" more often than not leads to failed gift giving, making the value of gifts received less than what the gift buyers paid for them. With many families struggling to pay basic bills, Americans simply cannot afford to give or receive ineffective gifts.
Is there a better way?
For the first time all family members are connected online via the Internet. One of the opportunities this opens up is a family friendly place to post and view gift giving ideas. The steady move towards online shopping also makes an Internet wish list system even more practical and convenient, as items for purchase are just a click away.
The economics of gift giving
As stated, the value placed on gifts received in the USA is about $14 billion less than what the gift givers paid for them. Giftster attacks the core of the gift giving problem – matching gift buying precisely with what the gift recipient would have chosen themselves. In return, Americans not only can give the most effective gifts to their friends and family, they can do it on any budget, saving money and time while they're at it.
Many might think this takes the fun out of gift giving. In fact, it takes the stress out of the gift giving process, and allocates hard earned dollars to gifts really needed or wanted. There are still many ways to make a gift picked off a list thoughtful – you can add an upgrade to it you know the recipient would like or even wrap it a special way. For many recipients, they are just thrilled to be getting the exact model or size or color that they would have picked out themselves – no need for pretend gratitude or planning time consuming gift returning trips.
This makes Giftster.com the must-use application not only for the holiday gift giving season, but also throughout the entire year. Once a family becomes a Giftster Family, they use Giftster for every upcoming gift giving event. The service is free, supported by retailer affiliate commissions and a small amount of very relevant Google advertising.
About MyGiftster Corporation
MyGiftster Corporation is based in Minnesota, and has staff and developers in St. Paul, Minnesota and Chicago, Illinois. Founder Ron Reimann also runs ZapTel.com, an Inc Magazine INC 500 company, and SupportStore, the source for cause-related merchandise.
Giftster.com is visually designed for desktops, laptops and tablet computers like the Apple iPad. A mobile Giftster version specifically for smartphones is in development. The web version has been in development and beta test for the past 24 months.
Visit the press resources page for images, contacts and other news.
###