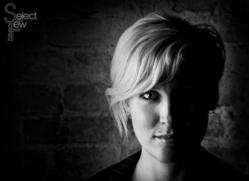 We are going to burst onto the scene.
Springfield, MO (PRWEB) August 30, 2012
The Gig Bureau, parent company for GigSalad.com, welcomes Tamara Repo to the company as Director of Brand Awareness. Repo is the editor and founder of Deitra Magazine, a publication that highlights independent musical talent and the arts.
"We hired Tamara to orchestrate our efforts in brand awareness," says Mark Steiner, Co-Founder of The Gig Bureau. "You will hear our name more. You will see our logo more. You will know and love our brand."
This new venture won't be too far from what Repo is experienced in as a writer, publisher, producer, event coordinator and booking agent. She's excited about this opportunity and she has big plans for The Gig Bureau.
"My ultimate goal is to make connections with brands that will make the company universally known. When people see our symbol or hear our name, they'll know who we are. We are going to burst onto the scene through social media, networking events and Gig-Bureau sponsored events."
Tamara will become a new and additional face of The Gig Bureau by starting in the local community of Springfield, MO.
"From the beginning the identity of our company has been determined by myself and Mark, but it is and has always been more than just us," says other Co-Founder, Steve Tetrault. "Tamara will be attending meetings and events while representing The Gig Bureau much more frequently than we have ever been able before. The next step will be travel, getting the exposure in the larger markets that we are finally ready for."
"Everyone on our team is very excited and ready for this next stage," says Steiner. "My expectations for Tamara are high, just like the company's expectations for ourselves are high. In Tamara's case, I expect The Gig Bureau to become widely known throughout the world, in a positive and profound way. She was absolutely the right choice."