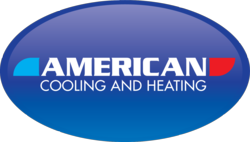 Trane A/C Experts
Gilbert Arizona (PRWEB) June 06, 2013
American Cooling And Heating provides enhanced Trane Air Conditioning Systems support to Gilbert Arizona and surrounding areas.
"Weather Underground predicts Friday temperatures in Gilbert to crest at 113 degrees Fahrenheit with highs across the board for the month lingering around 109. We have to be prepared for emergency AC service requirements. Here at AC&H, we are making Trane Air Conditioning replacement equipment a main line of defense. We have also stocked up on Trane AC repair components," Management, AC&H Gilbert AC service center."
American Cooling and Heating – Prominent Gilbert A/C Information Resource Center
AC&H is a long-time supporter of Trane HVAC products. The company Website provides an extended library of Trane AC manuals, PDF training guides and unit-specific consumer brochures. The web site HVAC news center offers various Trane AC repair tips and Trane equipment maintenance tips. Keeping home and business central air conditioners performance enabled, efficiency empowered and service assured is the primary AC&H goal for this Gilbert workforce enhancement program.
Modernized Equipment
Servicing Trane air conditioners can get complex. The new aluminum-based coil systems require better protection and slightly different cleaning methods than do the older copper-based coil systems. The condenser coils are no longer merely wire wrapped, easy to clean and easily susceptible to external damage factors. Unit cabinets are designed to fully encase the condenser coils. Splashing off dirt with a water hose is no longer the basic means of cleaning.
And it is not merely a condition relevant to aluminum coils. In an effort to reduce manufacturing expenses and to provide the same cooling capacity as the Trane ComfortLink™ systems, makers of copper-based condenser coils have switched to thinner wall tubing. As such, the damage risk factor increases over the associated risk factors of older units. Copper coils, just like the aluminum units, are now fully confined within a heavier cabinet structure.
Any type of efficient Gilbert AC repair, Gilbert AC maintenance or Gilbert AC replacement service involves the need for greater technical know-how, service skills and specific unit training. Every type of AC service call now demands more time and concern with technical applications.
Helping Gilbert Customers Avoid Air Conditioning Downtime
When a Gilbert AC service tech fails to arrive on time, customers suffer additional discomfort, wasted time and, in some cases, serious health threats. By ramping up the availability of trained field technicians, American Cooling and Heating can assure Gilbert business owners and homeowners that delayed arrivals, missed appointments and unnecessary system downtime can be avoided.
Founded in 1993, AC&H has crafted a reputation for integrity, quality AC workmanship and extended customer services. Arizona desert temperatures push air conditioning equipment to the limits of durability. The AC&H heating and cooling service team provides on time, reliable and technically proficient Gilbert Arizona Trane AC repair services and Gilbert Arizona Trane AC replacement services.
From handling the recommended Trane bi-annual preventative maintenance service process to responding to emergency health-related Trane AC repair requirements, American Cooling and Heating is prepared to meet the most stringent Gilbert cooling complications with a minimum of fuse, delay or expenses. The AC&H technicians arrive on time in a fully equipped service vehicle and with the skills necessary to assure that the repaired or replaced air conditioning unit functions at the best efficiency level available to the given model of Trane AC equipment.
Reliable Gilbert Trane AC Maintenance Services
Beat down the brutal Gilbert Arizona summer heat wave. American Cooling and Heating maintenance services included:

Clean or replace air filters
Cleaning inside the system cabinet
Cleaning the coil
Correcting any refrigerant-related pressure problems
Clearing all drain openings
Inspecting fan blades
Lubricating fan motors in cases where lubrication is possible
Examining the control box, relays, circuit boards and other control accessories
Pressure test the compressor and tubing
Examine existing duct system for leaks or torn insulation
Remove dirt, lint and soil from the evaporator coil.
Full System Gilbert AC Replacement Services For Trane and Others
AC&H is fully licensed, bonded and Insured for any Valley Metro AC replacement or AC repair service. The company provides 24-hour turn-around, professional heating and air conditioning replacement and installation services in Phoenix AZ, Paradise Valley AZ, Gilbert AZ, Mesa AZ, Scottsdale AZ, and all other areas in Arizona. Licenses are as follows:
AZROC K79 license 183933 Residential, Commercial, Industrial, HVAC and Refrigeration Contractor.
AZROC KB2 license 238225 Residential, Commercial General Contractor.
TDLR TACLA21146C Residential, Commercial, Industrial, HVAC and Refrigeration Contractor.
Supported heating and cooling products include Amana, Carrier, Goodman, Rheem, Trane and all other major brands. The AC&H team is trained commercial, industrial and residential AC replacement, installation, repair and services. Prices, discounts and warranties are competitive to other value-added Gilbert AC repair centers.
Furthermore, AC&H warrants that their Gilbert AC repair and replacement program is second to none if quality, reliability and durability.
Schedule Now For Immediate Service
East (480) 699-2516
Central (602) 734-5422
West (623) 335-7697
Please visit: http://www.americancoolingandheating.com/